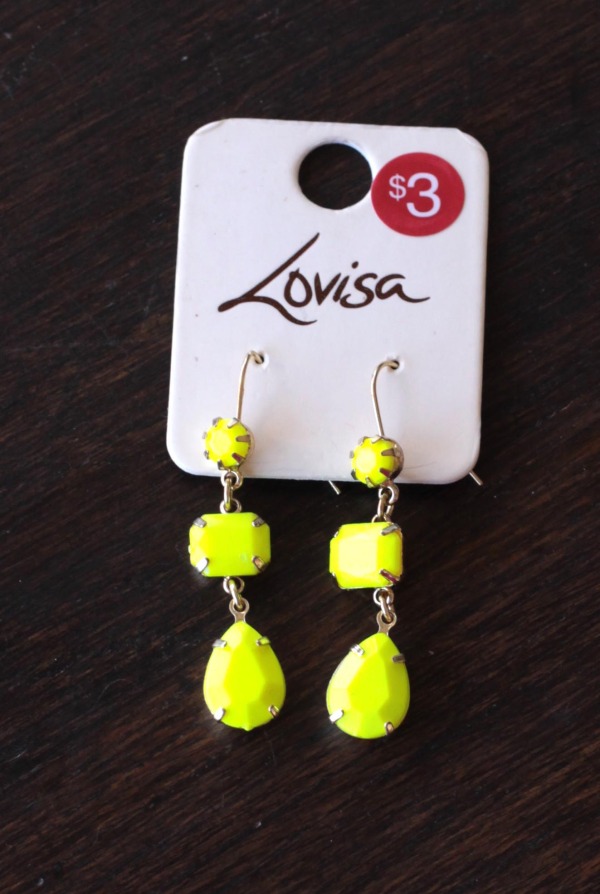 Here are a pair of neon yellow earrings I bought earlier in the week! I absolutely love the colour. The design is nice – but I'm thinking I might like them more after a bit of a change up. Here, I'll get refashioning.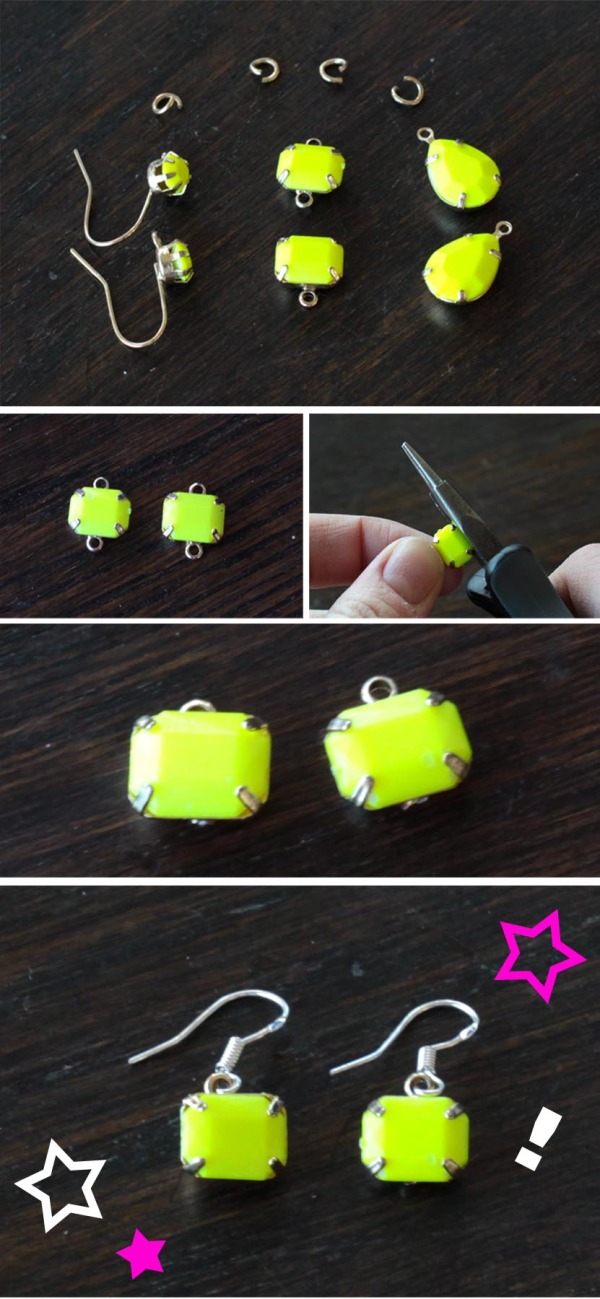 First I broke the earrings apart using jewellery pliers. The rectangle bits are my favourite so I'll choose them to make a simple drop earring. As there are two loops on these pieces, I'll need to cut one off. Breaking metal on fashion jewellery is way too easy – a simple pinch with jewellery pliers is all you'll need here. All I do to finish is add a couple of sterling silver hooks. Too easy! Oh I like these so much more now!
For information about using jewellery pliers and attaching hooks see my

previous post.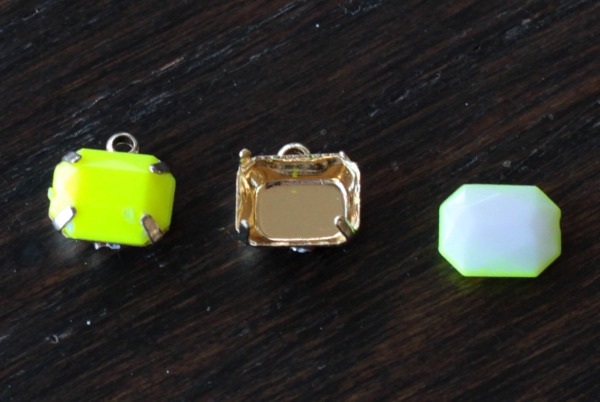 If you'd like to change the colour of the gem or metal backing all you need to do is pull back the metal bits of the frame with some pliers (or even your nails can be ok). Be careful with the metal as it isn't overly strong. Spray paint or nail polish are both good for colouring – the under colour of this gem is white anyway!