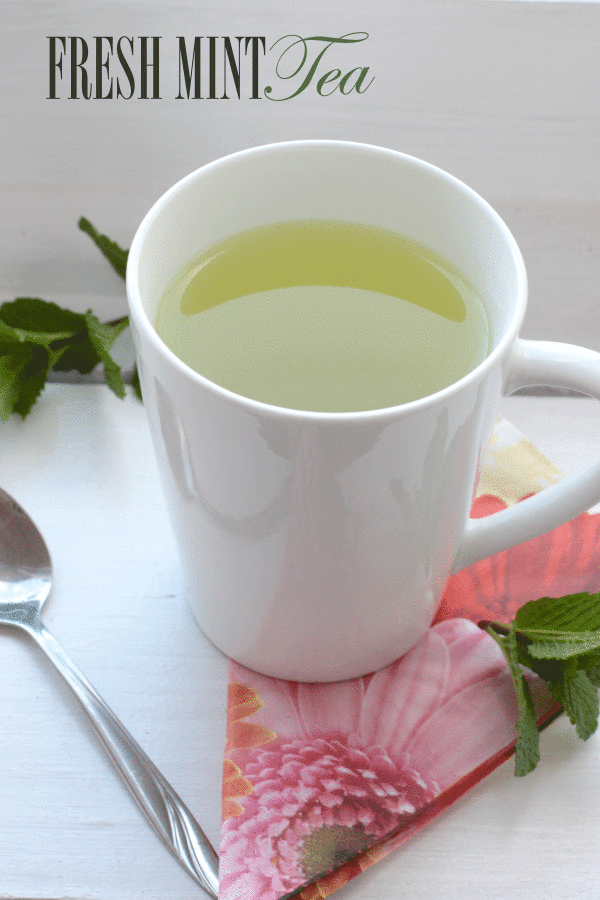 Fresh mint tea is one of my favourite drinks to have on a cold afternoon. This is so much more fragrant and refreshing than the dried variety (although that's very nice too). It's a also great way to use up the out-of-control mint growing in your garden (which grows like a weed where I am).
I find the secret to good fresh mint tea is to use a lot of mint (the more the better). If you like you can strip the leaves from the stalks and brew them in a pot but I love the method of just dunking the whole stalk in the cup as its so quick and easy. 
Make sure to shake and wash the leaves well (if they are coming from the garden there are usually quite a few little bugs about!)
You will need:
5 (or more) mint stalks per cup of tea
Freshly boiled water
Place the bunch of mint in a tea cup and pour over the boiled water. Let sit for about 3-5 minutes. You can use a teaspoon to bruise the leaves against the side of the cup to let out more of the oils. Take out the leaves and serve.
This is can be nice with a slice of lemon or some honey. It's great iced too or even blended with other herbs/teas. My favourite is just plain though like I've done here :)
What are your favourite ways to drink mint tea?