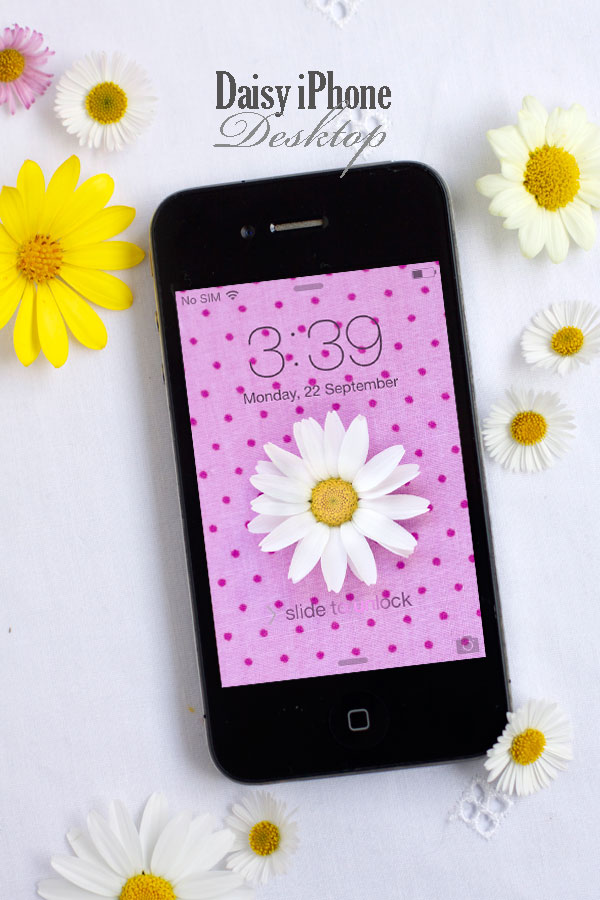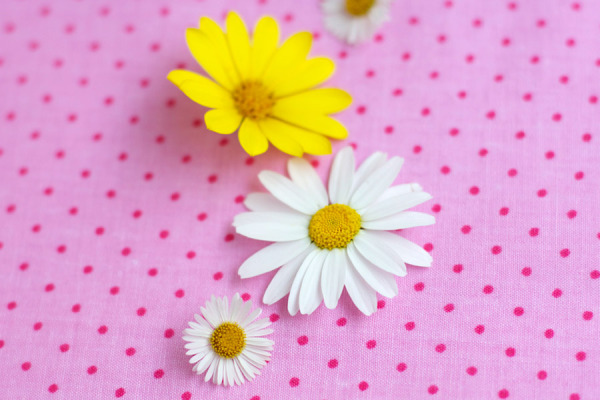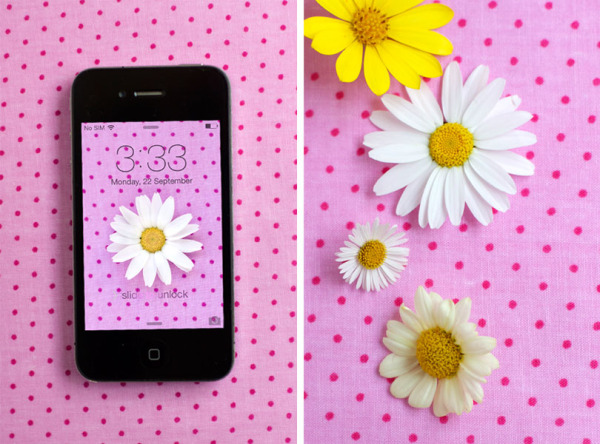 The daisies are so pretty in our garden at the moment and with the starting of spring, I thought I'd create a new phone desktop for myself to celebrate. I know a lot of you are heading into Autumn now but I thought you might like to be brought a bit of spring cheer anyway.
I saved the file in 4 sizes – for iPhone 4, 5, and both 6s but they would be easy to resize for any other phone.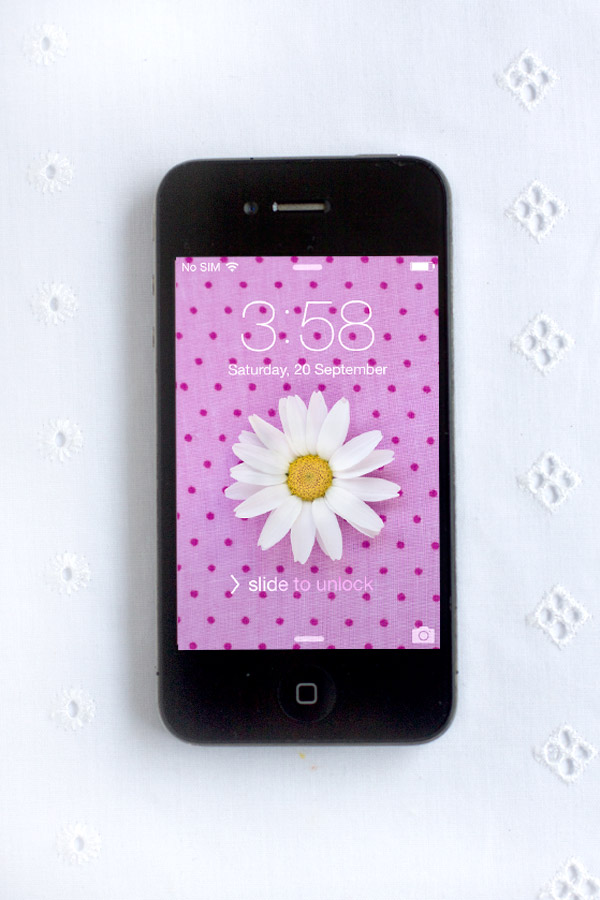 Click the links below to view images:
iPhone 4 | iPhone 5 | iPhone 6  | iPhone 6 Plus
To install onto iPhone: Open this page on your phone and click on the size you 'd like. Hold down on the image and click 'Save Image'. Open your photo library, click on the share option and select use image as wallpaper – then set as lock screen. Another way to do this is to  save the image to your computer then email it to yourself or use something like dropbox to get it onto your phone too.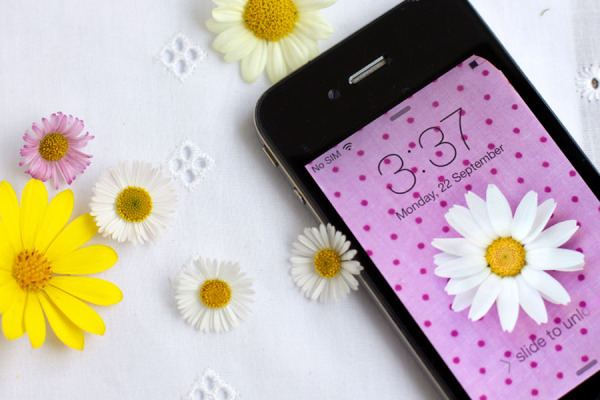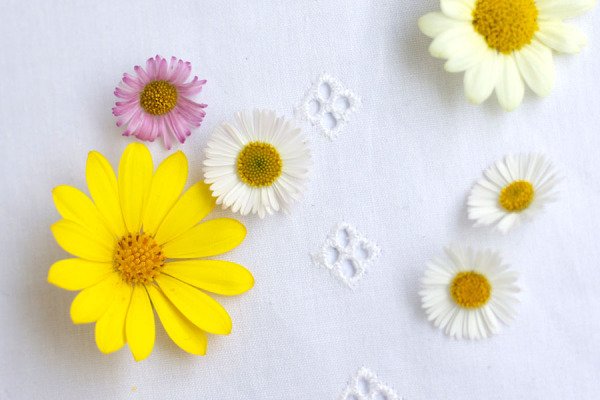 Hope you like this one. Have you been enjoying the new change of season so far?
Linking up with: Let it Shine