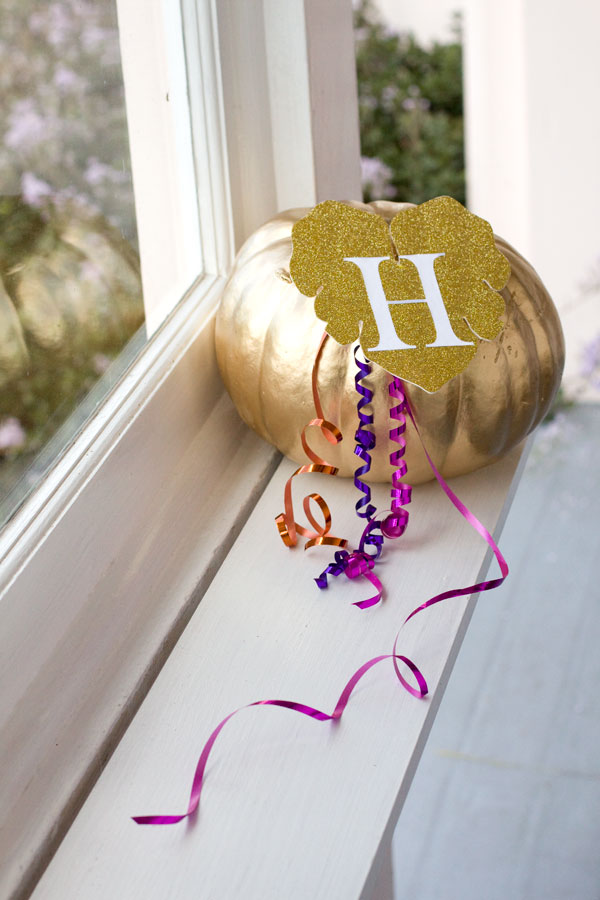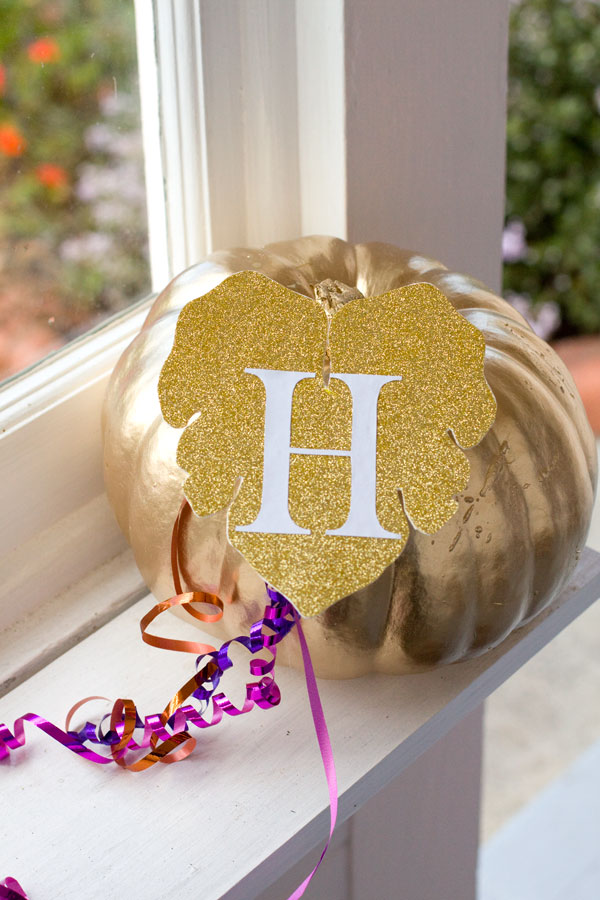 Even though we don't really celebrate Halloween much here in Australia, I've always loved taking part in the tradition of pumpkin carving. Usually I've just stuck to simple jack-o-laterns, having them in the garden at night with a few candles, but after seeing so many wonderful no-carve ideas on PInterest over the past year, I decided I  wanted to do something a little different this time. As I recently got some new gold spray paint and sheets of glitter paper, I knew I would have to include both of these things in the project!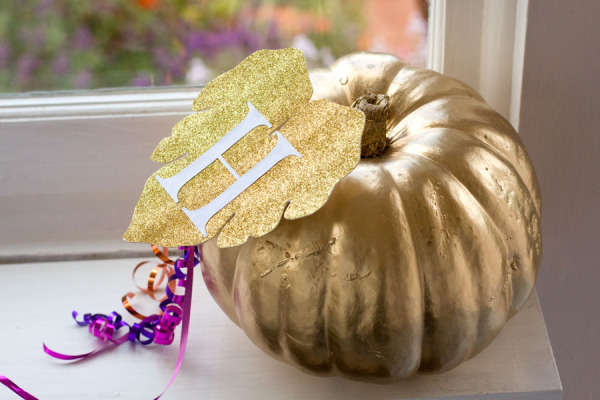 How I decorated the pumpkin :
I first painted the pumpkin with two coats of gold spray paint and left it to dry. I then used this leaf template from Martha Stewart and printed out the largest sized leaf.  I traced it onto a piece of gold glitter paper and then stuck it onto piece of card with a glue-stick. The letter I created in photoshop (Engravers MT font), squishing it horizontally so it would fit on the leaf. I printed it as a very light grey, then cut around it with small scissors and glued it to the leaf with the white side facing up. I made the tendrils from curled coloured gift ribbon and attached them to the back of the leaf with a glue gun.  I then glued the whole thing to the pumpkin!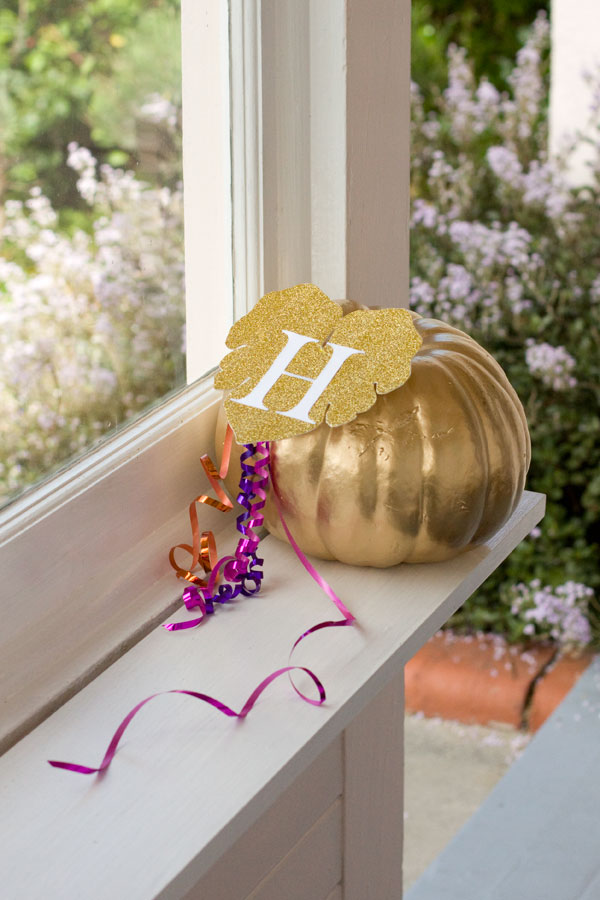 And that was it! It was so simple and quick to make. I really love the change of having a bright, colourful pumpkin about this Halloween – even though its not partiacualry traditional – it feels much more appropriate for Spring anyhow.
Linking up with: Inspire Me Please Link Party