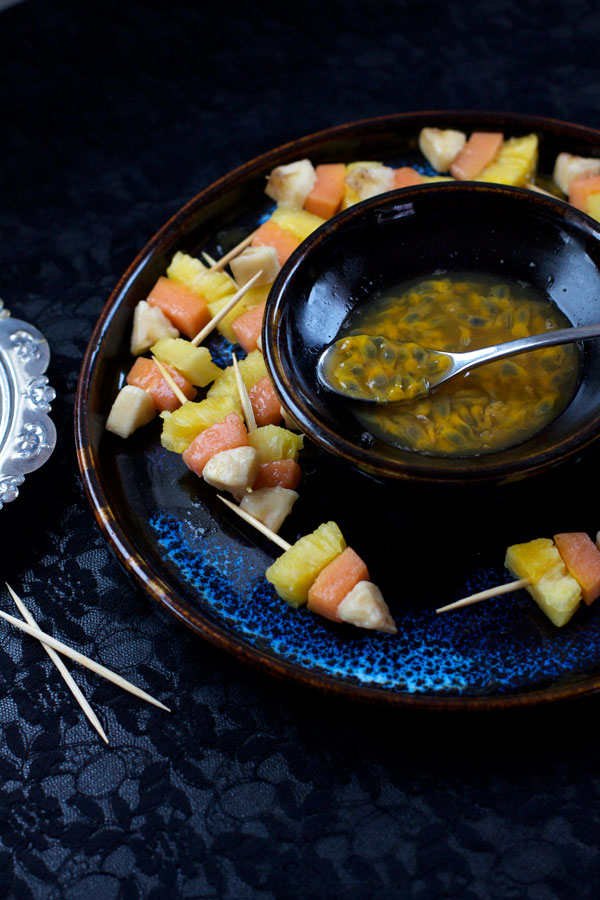 Here's a nice simple idea for a healthy but super yummy Halloween party treat. I've become rather intrigued by Candy Corn lately after seeing it practically everywhere online these last couple of months. We don't have it in Australia but I think it's a super cute design and love seeing it used in so many different, creative ways. As tropical fruit is particularly good this time of year too (plus a favourite of mine) I thought I'd make some little fruit kebabs using the pattern. The syrup I've served alongside it is made from passionfruit and honey (and I liked that it looked rather creepy for the occasion too!)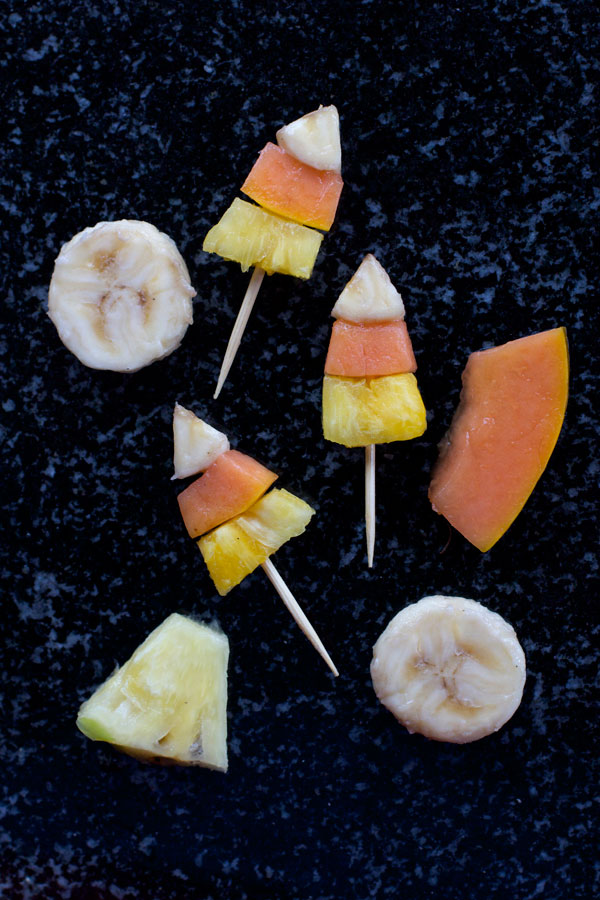 Candy Corn Fruit Kebabs
Ingredients:
1 Banana
1/2 Red Papaya/Pawpaw (or cantaloupe, orange, mandarin)
1/2 Pineapple (or mango)
2 Passionfruit
2 tsp clear, mild honey
Couple of squeezes fresh lime or lemon
Mini Kebab Sticks (Tooth Picks)
(These quantities made about 50 mini kebabs for me)
Method:
I found a certain technique of slicing the fruit really helpful in the end. Although I've written it out here I think the pictures below are probably easier to work out how I did it. You shouldn't get too much wastage from off-cuts using this method, but if you find you do  you can always package them up in a zip lock bags to save for later for smoothies.
Peel the banana, pineapple and papaya.  Cut pineapple and papaya in half lengthways (a 1/4 piece of the whole fruit). Core pineapple and deseed papaya.
Slice each piece of fruit horizontally at the same width – just under 1cm or about 1/3 inch ( see pic below)
Cut banana rounds into six even triangular pieces. Cut pineapple and papaya into curved strips, roughly the same as it's width (also see pic below)
To cut the fruit for kebabs use one of the banana pieces as a guide. Measure and cut the papaya first, then use this piece to measure length of pineapple.
Place fruit on mini kebab sticks! Pineapple first, then papaya and finally banana!
To make the syrup simply mix the honey and passionfruit together. If you find that they don't mix too well, you can heat them slightly over a low-heat stove – add the lime after they are combined and stir again.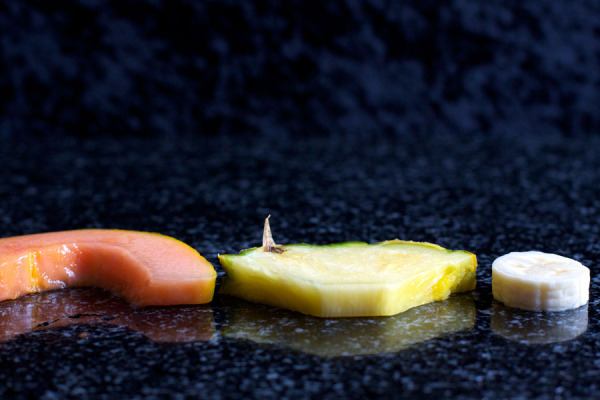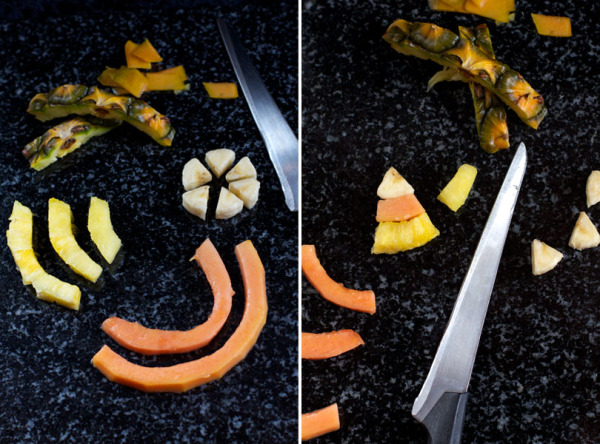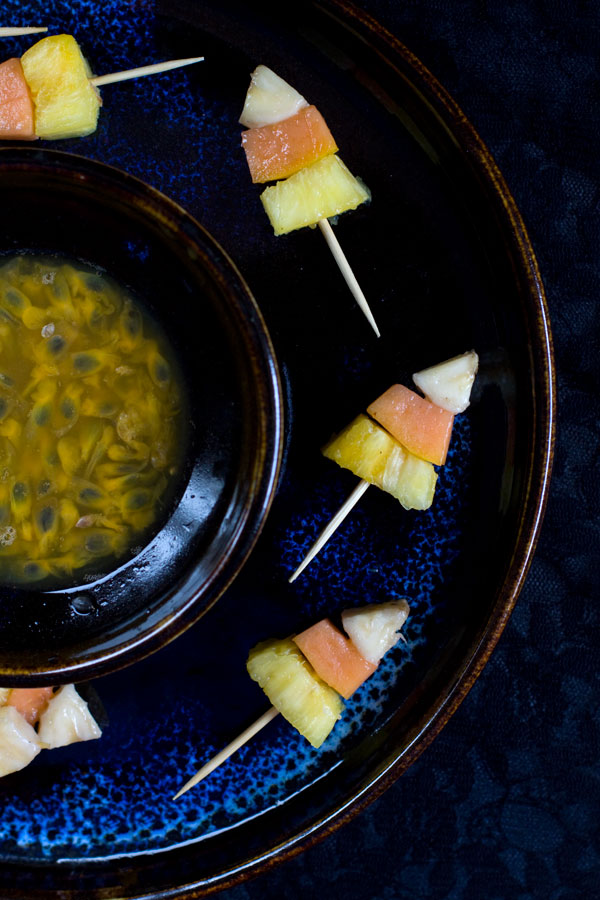 Share your pics with me on instagram (@bitsquare) or post them directly to my facebook wall if you make this. I always love seeing them.
What sort of fruit would be your favourite to use for these?
Linking up with: Inspire Me Please Link Party