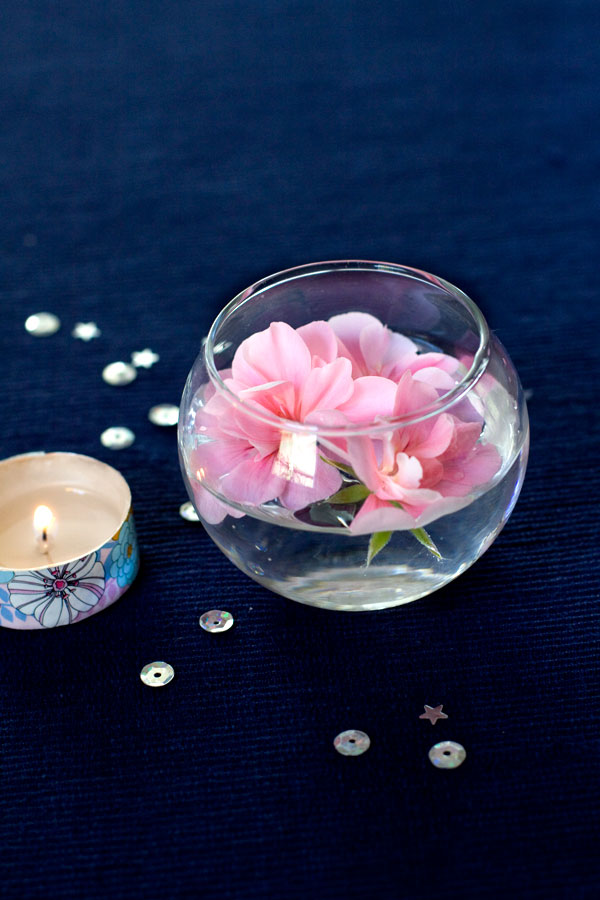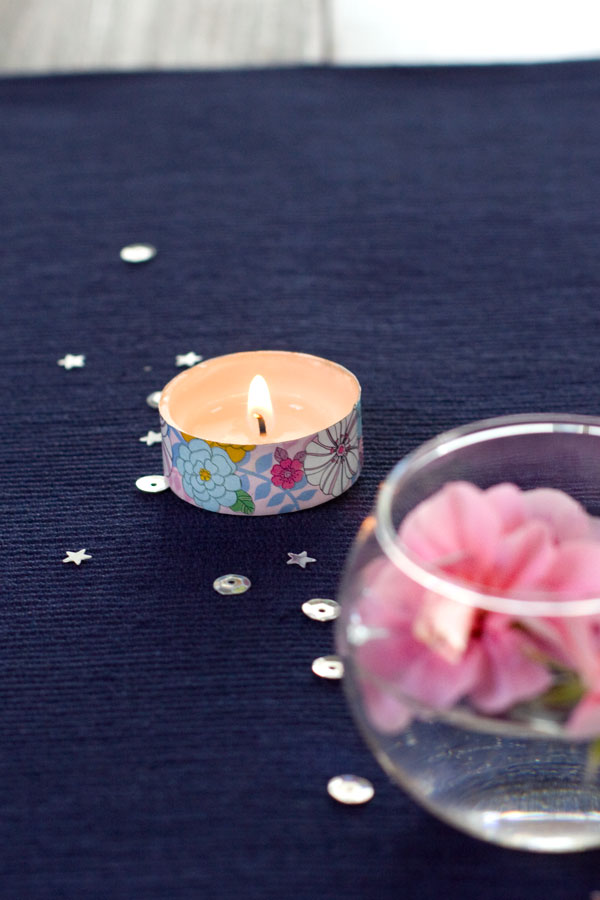 Each week, I love making a new colourful table centrepiece from flowers and pretty plants I grow in my garden. I usually like to make quite large arrangements during this time of year as there are so many flowers about to choose from. This time though, I decided to change things up a bit and go for something quite small and delicate. I've enjoyed this little arrangement so much that I thought I'd share it with you here as a simple Spring decor idea. It features some of my favourite things – Washi tape, sequins, a bud vase and of course flowers!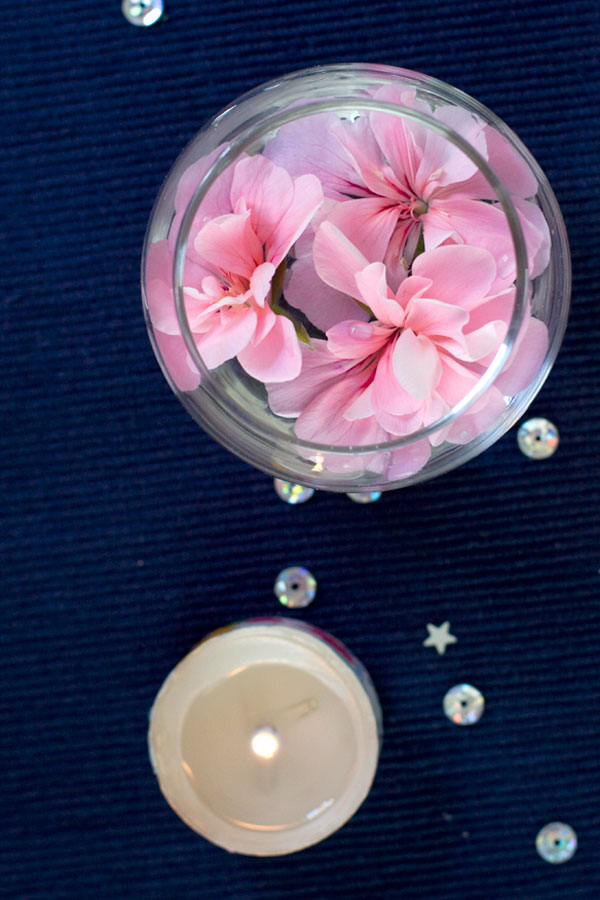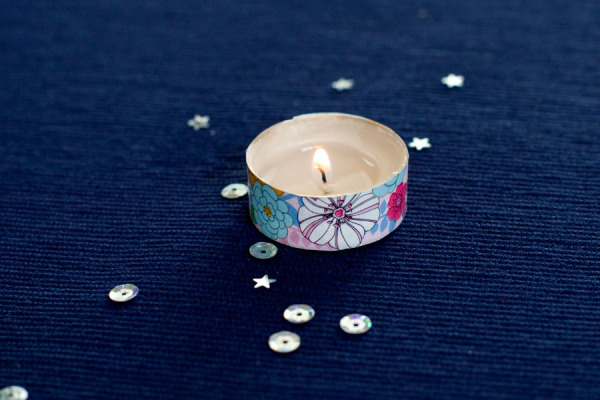 If you're new to Washi tape it's basically just a patterned and coloured tape that you can get from craft stores. There are so many different, fun designs available and so many things you can make with it (just search for it on Pinterest). To make these candles all you need to do is wrap the tape around the metal base – and that's it! It should fit pretty much perfectly and remain stuck without anything else applied.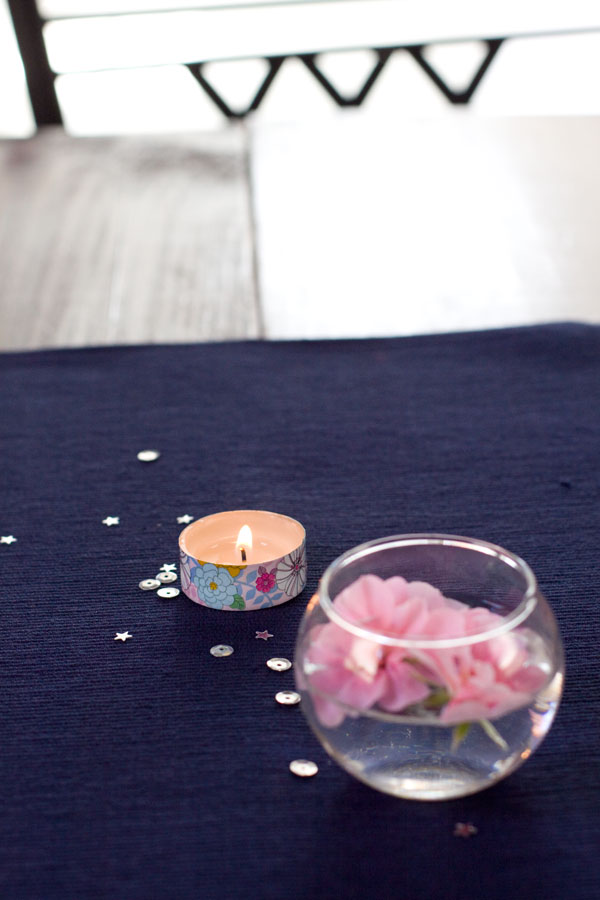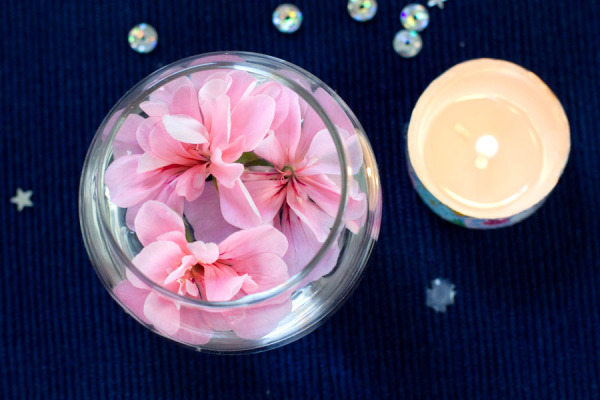 What are some of your favourite ways to decorate for Spring?