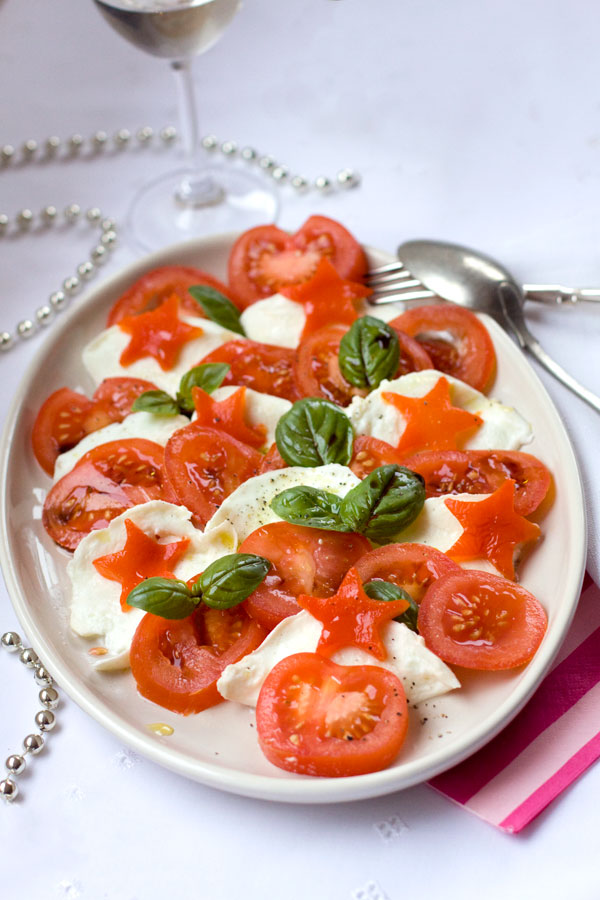 I've been trying to think up some good, summery Christmas salad ideas and one of the first thoughts that came to mind a was Caprese salad. This salad basically consists of tomatoes, fresh mozzarella, basil and olive oil – perfect Christmas colours and it always feels like such a treat too! Even though the roast capsicum is not an authentic ingredient, I thought it would be fun to make some little red stars from it in order to add even more festivity to the dish! (as it's a bit tricky to make these from tomato)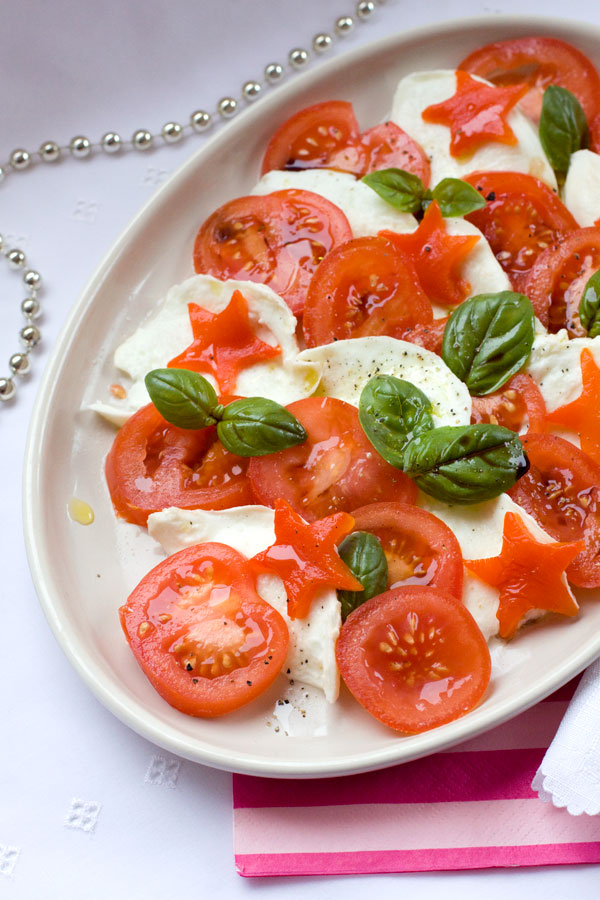 Caprese Salad (for Christmas)
2014-12-06 21:35:45
Ingredients
1 large ball of fresh buffalo milk mozzarella
3 large tomatoes
1 large red capsicum
A small bunch of fresh basil
Olive oil
Balsamic Vinegar
Salt and Pepper
(You'll also need a small star shaped biscuit cutter)
Instructions
For the roast the capsicum stars-
Place whole capsicum in 190C (375F) oven, turning occasionally, until skin begins darkened and blister (about 30-40mins).
Once cooked, place capsicum in heatproof bowl. Cover with plastic wrap and leave for 10mins (this helps to loosen the skin).
Peel and deseed capsicum. Flatten out the flesh onto a chopping board and cutout some stars using the biscuit cutter.
To arrange the salad-
Cut the mozzrealla and tomato in even sized slices and arrange them on a platter in overlapping rows.
Decorate using the stars and basil leaves and then finish of with a drizzle of olive oil, balsamic vinegar and a seasoning of salt and pepper.
http://www.bitsquareblog.com/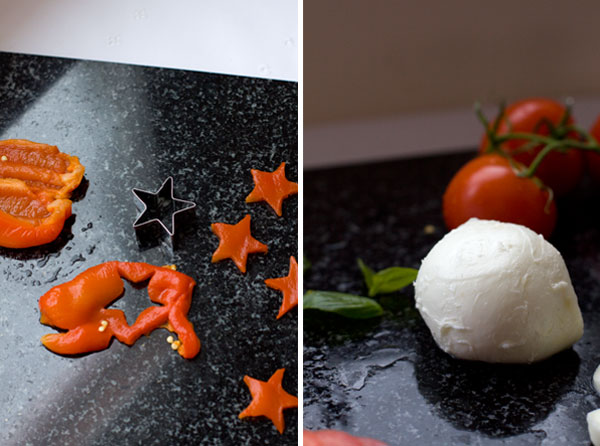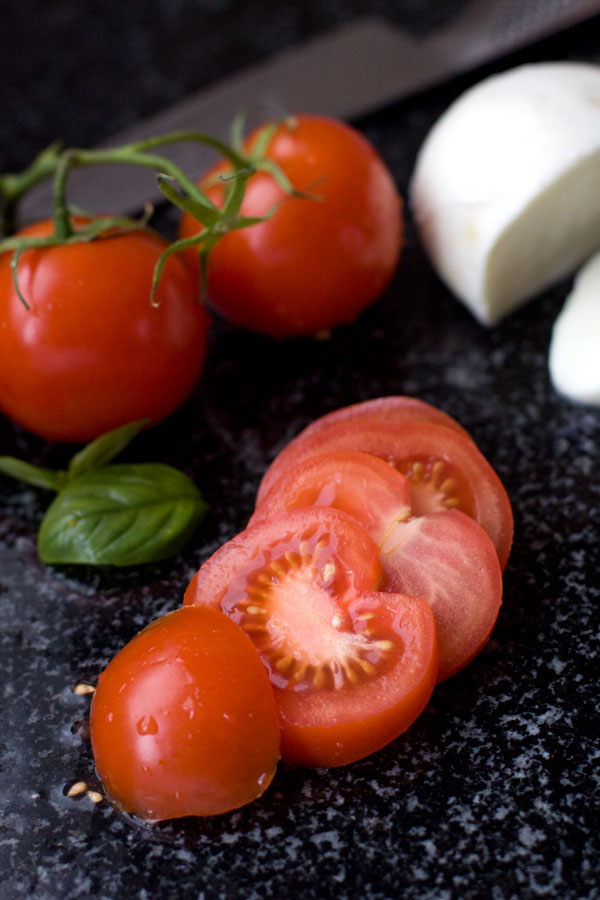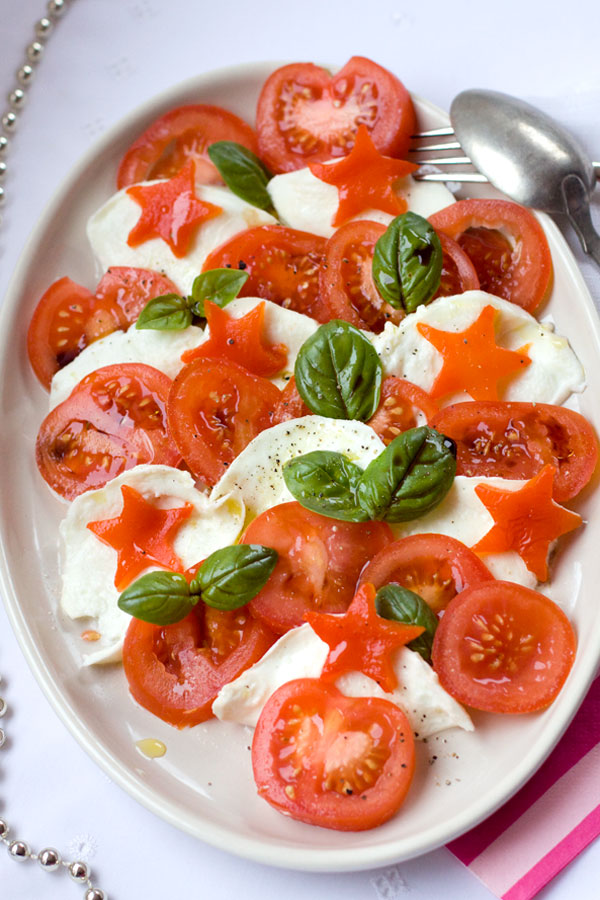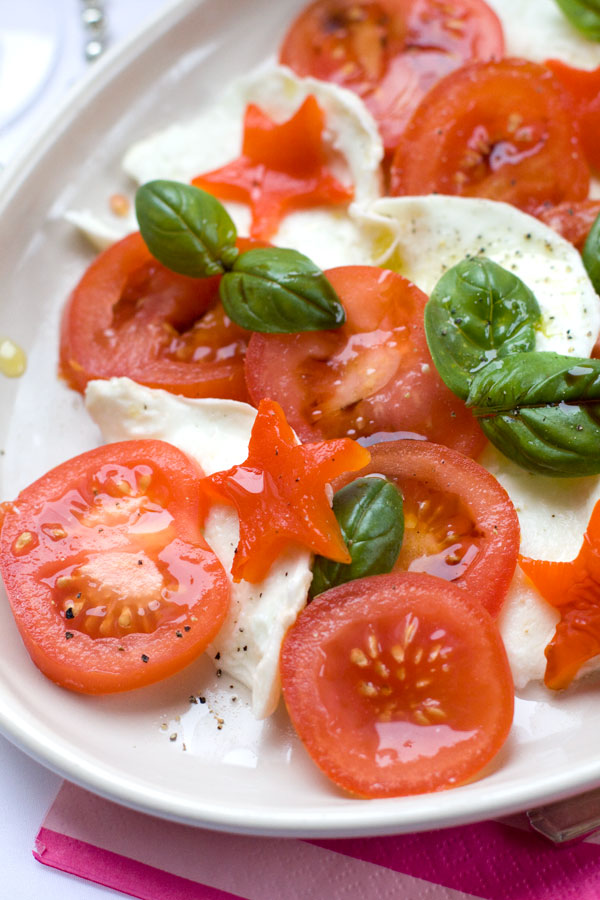 What are some of your favourite salad ideas for Christmas?