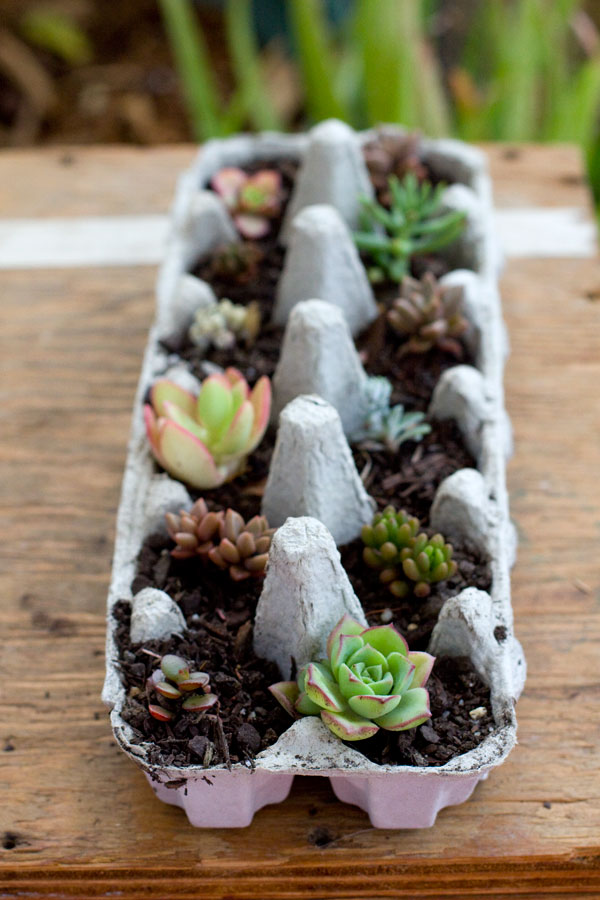 I was so excited to find this carton of succulents waiting for me when I got up this Sunday morning. My Mum had just been over to a school fair where they were selling all sorts of cacti and brought these cute little ones home especially for me. I thought the egg carton was such a great temporary planter idea, especially for a gifting someone a wide range of plants (would be an awesome house warming or hostess gift), that I wanted to share it with you here!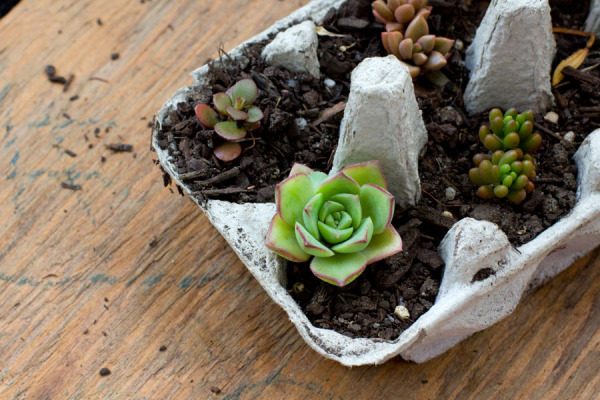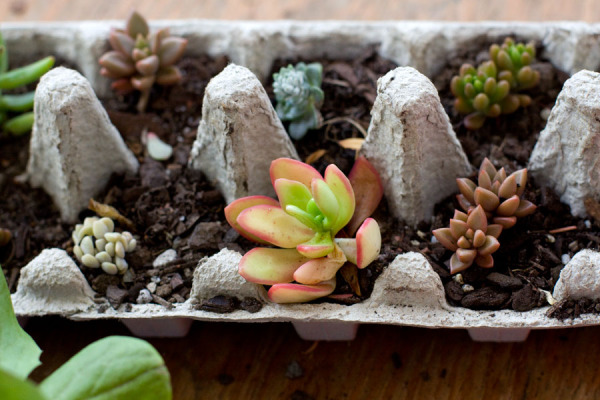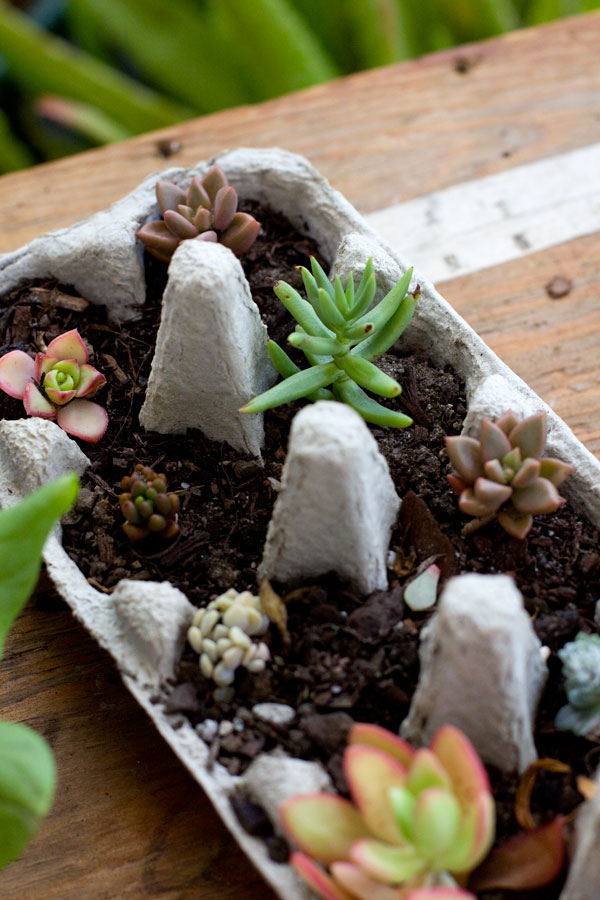 It would be very cheap and simple to make one of these if you have some already established plants as succulents propagate easily. Here is a good article I found that has information about propagation. It basically just involves breaking off a whole piece of a plant and planting in some dirt!
I think it could look really pretty to paint the egg carton too or decorate it with a ribbon and patterned paper when gifting.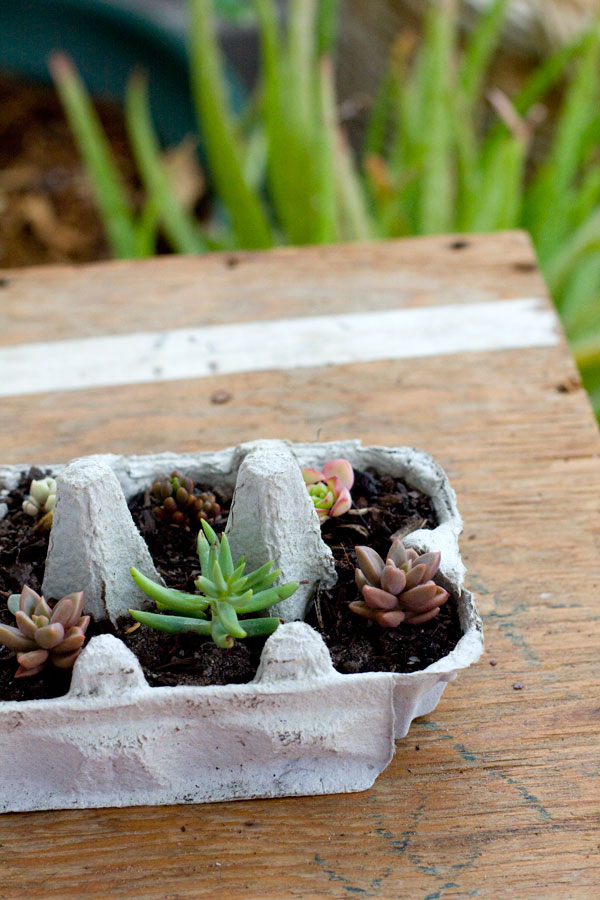 What are some of your favourite ways of gifting succulents?