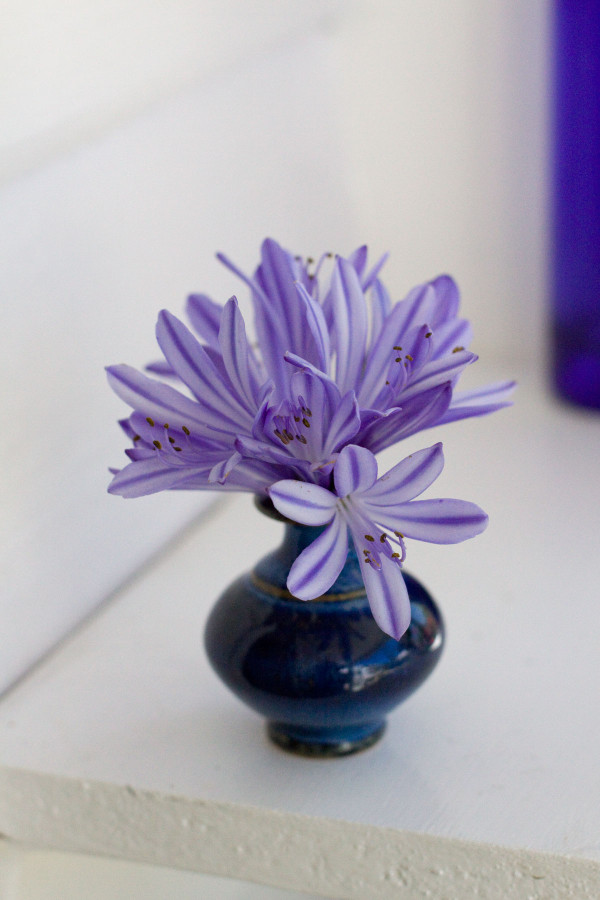 Single blooms arranged in little vase
We have agapanthus growing like weeds at our holiday house right now. Usually I arrange them as whole flowers but today I wanted to try something a bit different. So here are the three really simple, little arrangements I came up with.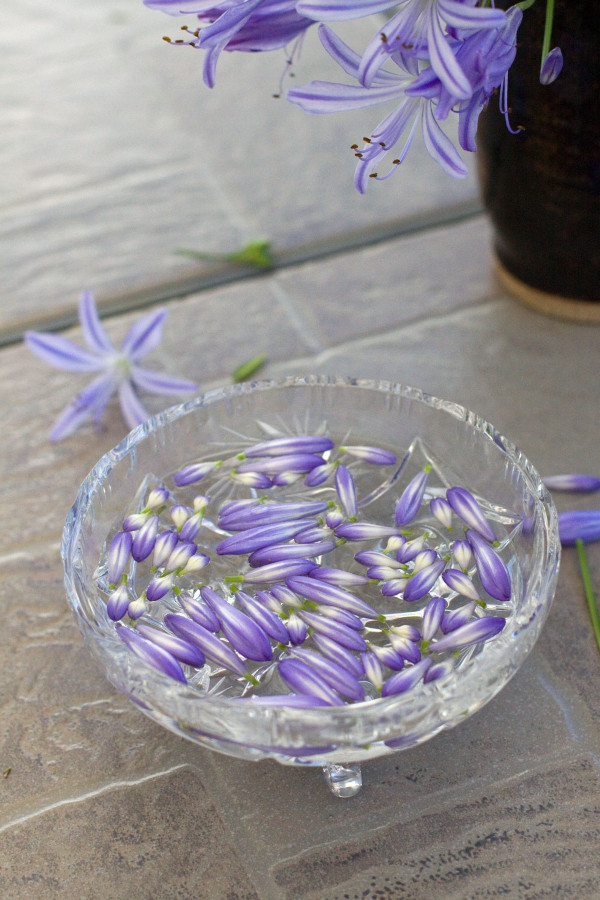 Floating buds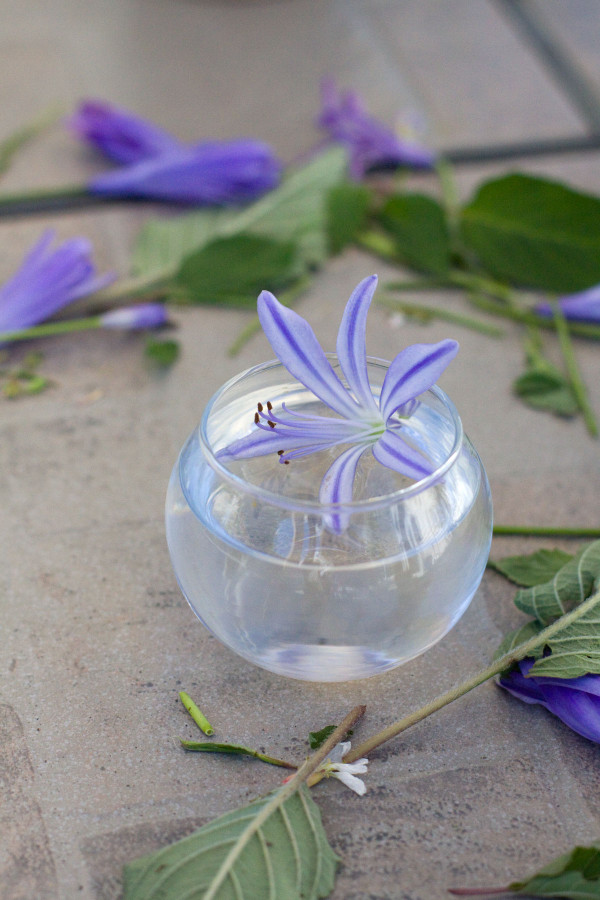 Flower floating in tea-light vase
Which of the arrangements do you like best?