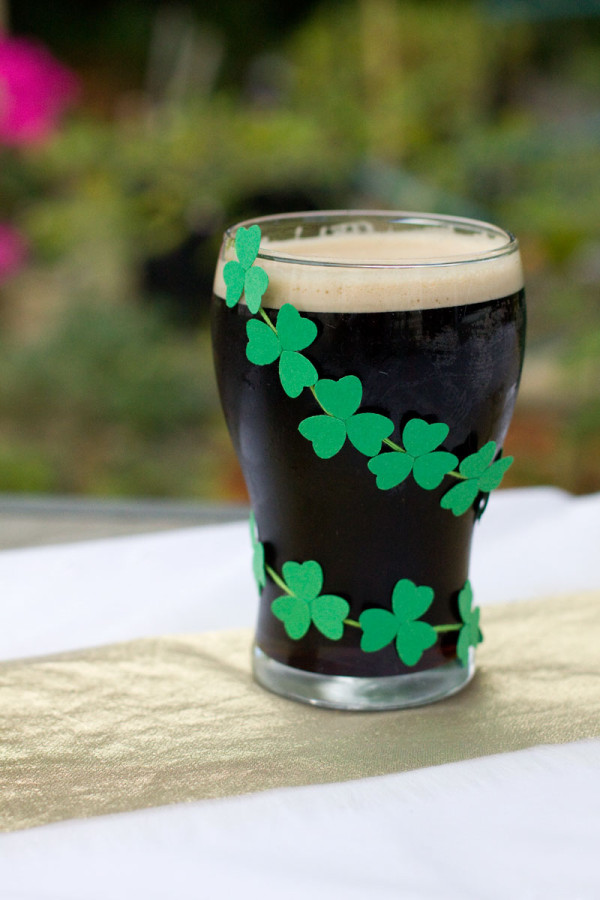 Happy St Patrick's Day everyone! I feel so happy to have put together another quick DIY together for the celebration. I had this idea of making a paper clover garland after making clover chains in the garden a few weeks back. I wrapped them around some glasses similar to this – they looked so cute but wilted so quickly so I tried to come up with a way to make them last a bit longer. I love how the paper clovers turned out and they are super simple to make too. You could use them to decorate all sorts of things but I love this idea of wrapping them round a glass of St Patrick's Day stout.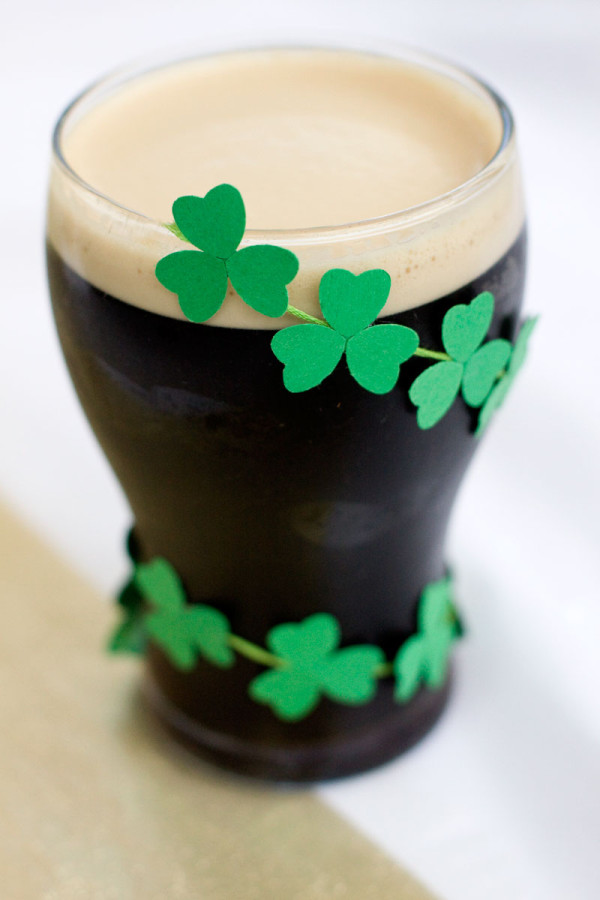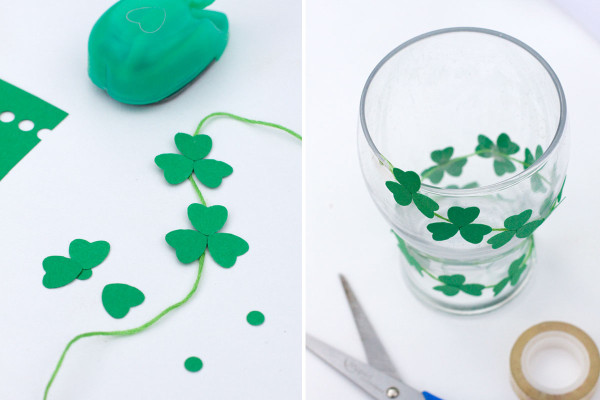 You Will Need:
Green card-stock, heart-shaped hole punch, regular hole punch, green embroidery thread, scissors, glue-stick, tape.
How to Make:
Start cutting out hearts from the green card-stock with the heart-cutter. Clovers can be made from 3 or 4 hearts (although I found 3 worked much better). This garland was made up of 16 clovers so that worked out to be 48 hearts.
Cut little circles out with the regular hole punch, one for each clover you are making.
Use the glue-stick to attach three clover leaves to each of the circles. I found they stuck really well, although I had to go over a few of them afterwards where I hadn't applied enough glue.
Let them dry upside for at least an hour or so.
Cut some small pieces of sticky tape and use that to attach the little clovers to the embroidery thread. You can space them however you like, here I attached them about an inch apart (the garland ended up being 50cm). You may want to leave more or less thread at either end depending on how you'd like to display the garland.
To attach it to a glass like I've done here, simply double-over small pieces of sticky tape and stick on each third clover or so.
I'm sure there would be lots of other great uses for this garland, such as cake toppers, party hats or wrapped around napkins.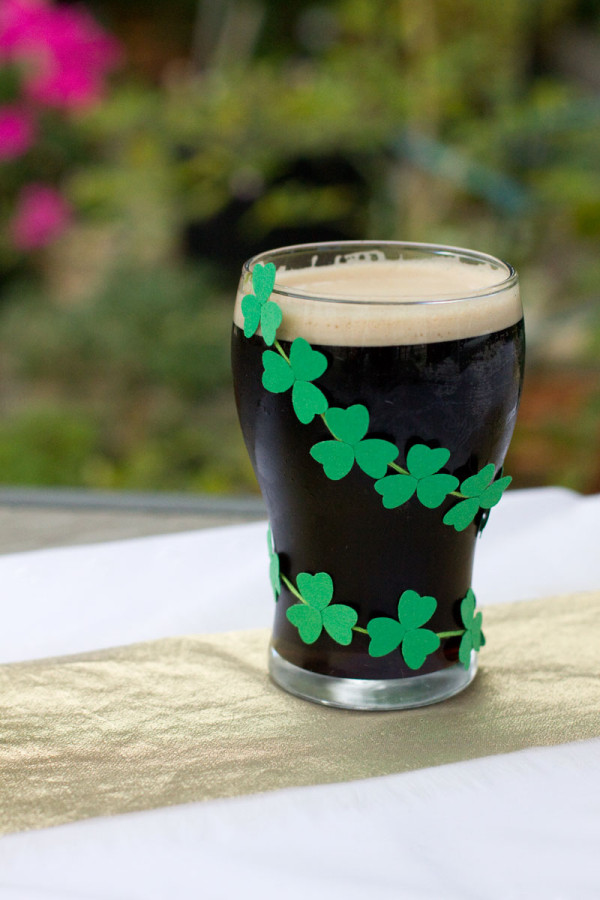 How are you celebrating St Patrick's Day? What would you decorate with this garland?