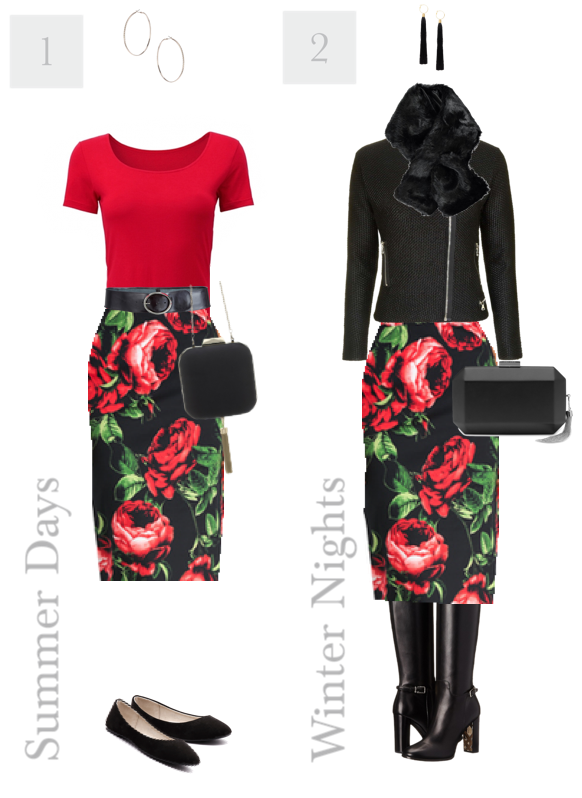 I'm in love with this rose skirt from Myer! Such a pretty design, the perfect length and shape – it really doesn't need much as it's so lovely in and of itself. I love it with red and with black so I've just stuck to that here, choosing some simple structured pieces to complement it nicely.
The last few posts like this I made an effort to find items that were affordable and available to everyone but I'm finding this takes a ridiculous amount of time and kind of takes the fun out of it for me. This time I've just used items that were promoted by Polyvore, mostly insanely expensive and on other side of the world so sorry about that! Hope you enjoy the styling anyway :)
Here are the links from Polyvore just in case you are curious about anything but please note that they are not chosen as shopping picks by me: Topshop biker jacket / Leona Edmiston clothing / Uniqlo clothing / Burberry over the knee boots / Verali flat shoes / David jones handbag / Suzywan DELUXE black earrings / Topshop earrings, / Faux fur shawl / 'Lia' Facetted Pod With Metal Tassel OLGA BERG / Loop Leather Co Madison
How would you style this gorgeous skirt?