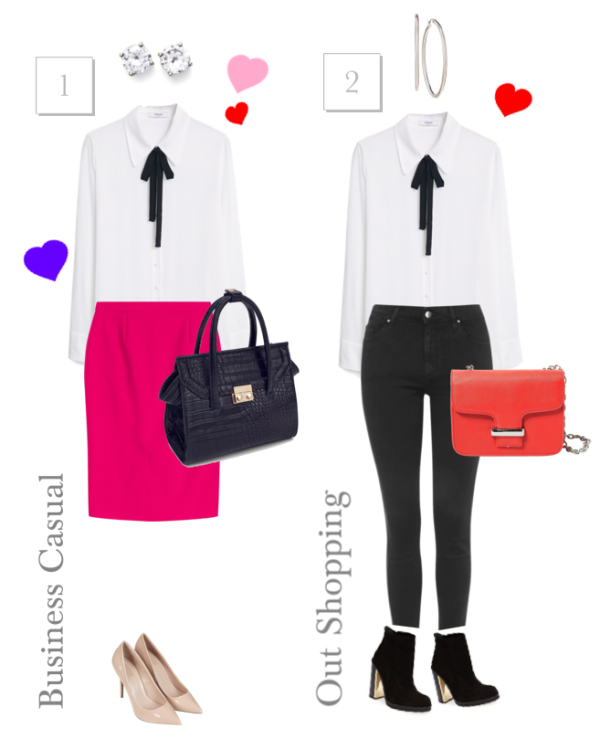 I absolutely love this Neck-Tie Blouse I found at Mango. It feels so fun even though it has that professional look to it (it almost feels like something I'd wear to work for my waitressing.) The black on white makes such a dramatic statement that I choose to leave the rest of the looks quite simple and clean so that it remained a feature. I'd love to see how it would look layered with a jumper or jacket too (I bet it would look great).
Please not that some of these are affiliated which means I may earn a few cents for your clicks. I have lots more information here :)
Which look is your favourite?