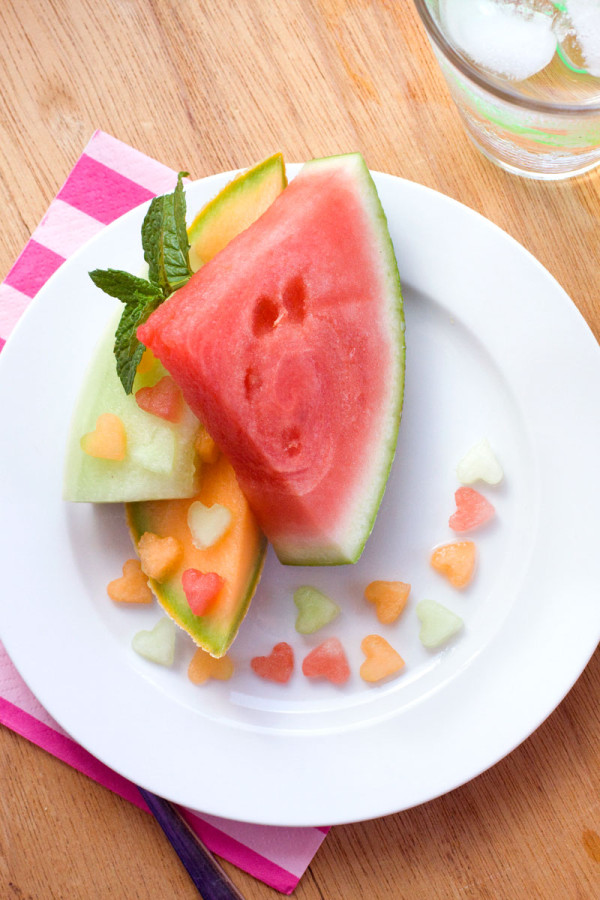 Yay! I'm so happy I managed to get a post together in time for Valentine's Day! I've had this one in mind all week and was beginning to feel worried that I wasn't going to get a chance to post it! My original idea was to make some large pink watermelon hearts for a berry fruit salad but had to change that as I found I didn't have a cutter. As a last minute change of plan I made some cute pastel-hued heart confetti from a super tiny heart cutter that I did have. I absolutely love how they turned out, they not only look super cute but are so yummy too.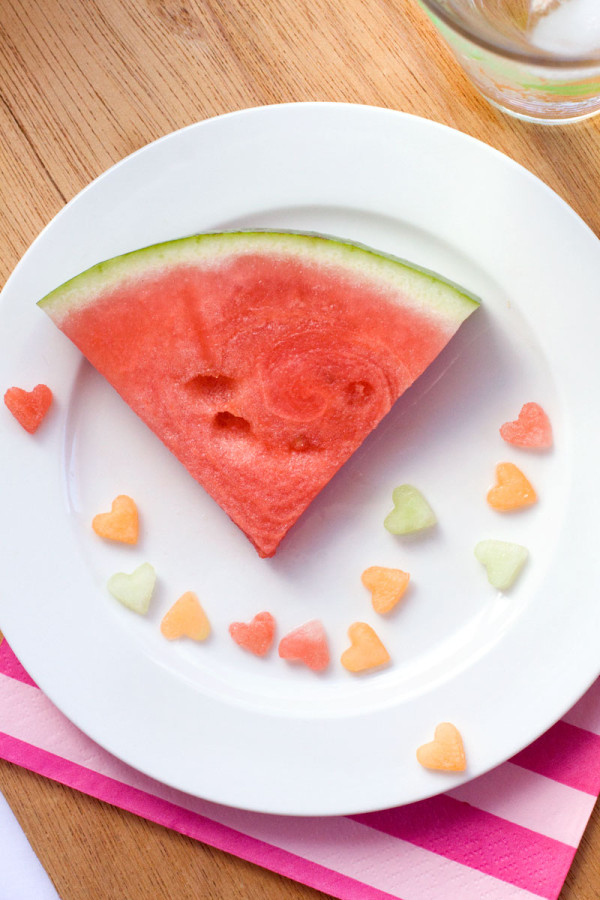 You will need: Different sorts of fruit (I chose watermelon, cantaloupe and honeydew melon but pineapple, kiwi, strawberry or pawpaw would also be great) and a mini heart cookie cutter (aff.)
I've just served it with a melon slices here to be quick and easy but I was thinking that it would be lovely with coconut pancakes, strawberry sorbet, a lime cheesecake, or speckled throughout a popsicle.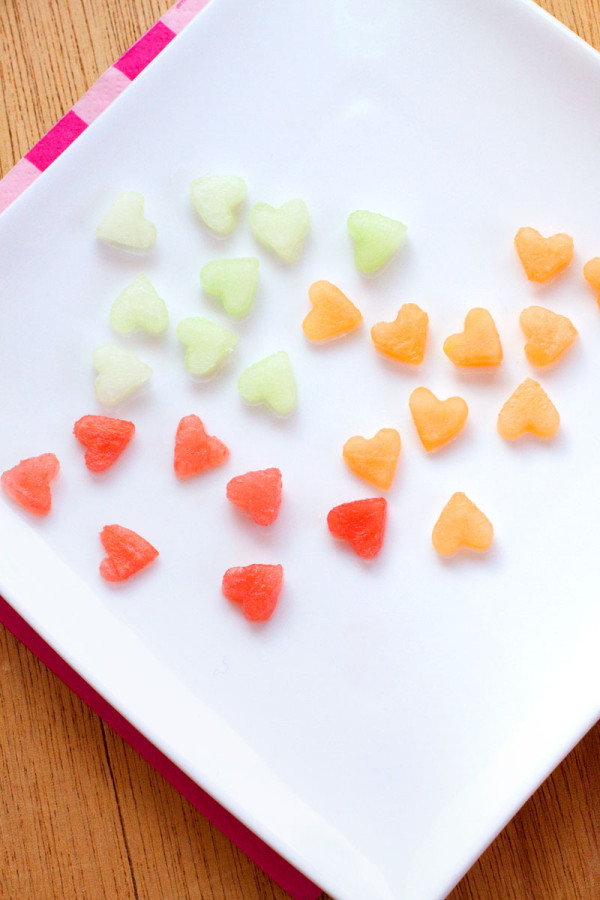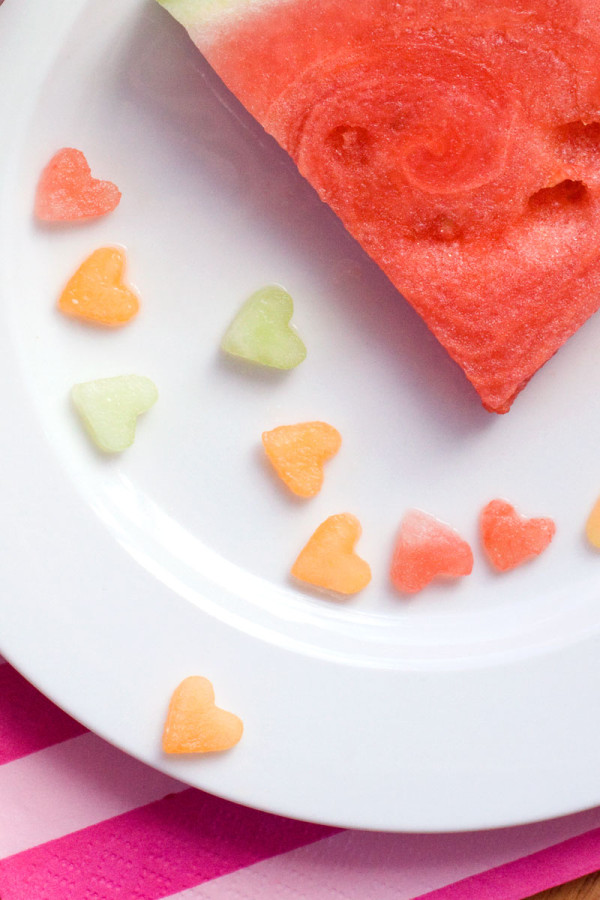 What sort of dessert would you choose to decorate with these cute hearts? Happy Valentine's Day! xx :)