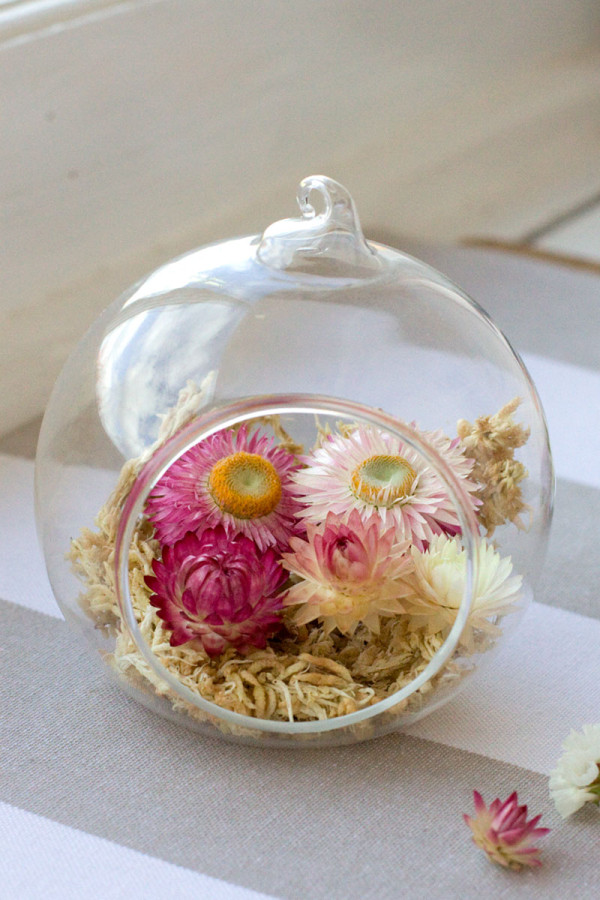 I absolutely love straw flowers. They are so cute and fun to arrange. I love the subtle differences in their colours and shapes and how different they look when picked at different stages of their growth. We've been growing many over the past summer and, when looking for something to arrange them in, I discovered this glass terrarium that I knew would be absolutely perfect! I love seeing this sitting on the table. It's the cutest thing and so simple to make too. I love the Autumn feel to it and so happy to know it will last looking this good throughout the season.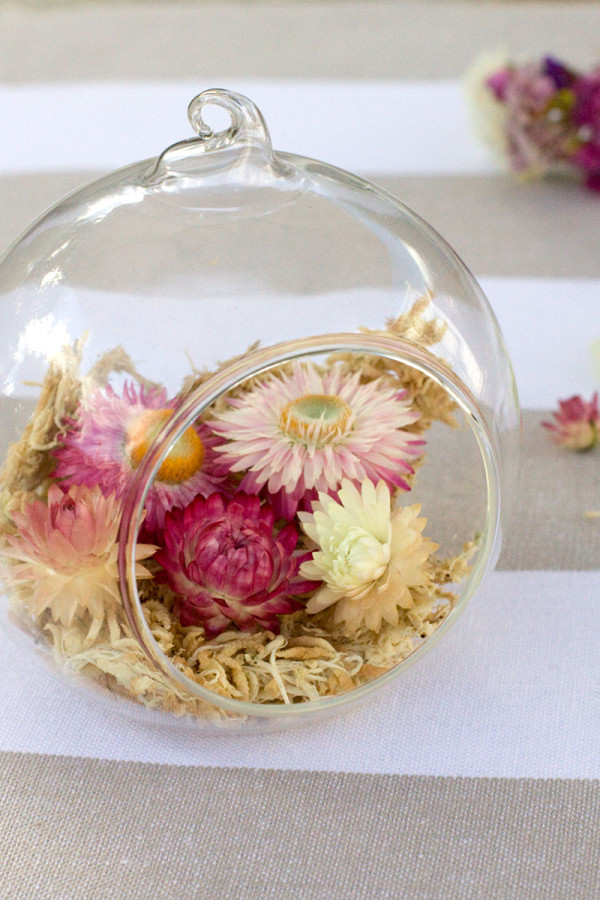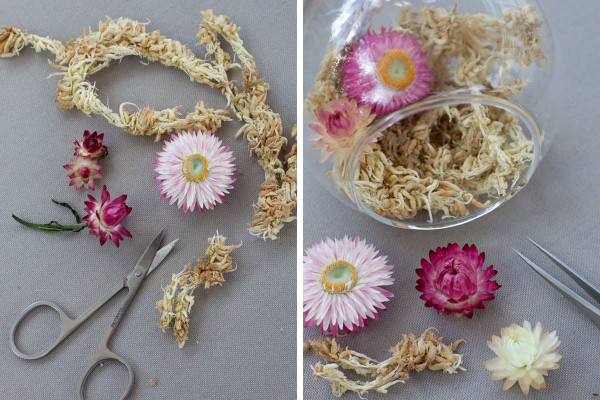 You will need: Glass terrarium, straw flowers or other dried flowers in varying shapes and colours, dried moss/straw/grass (I've used sphagnum moss here), tweezers, scissors
To arrange: Cut flowers at stems, line the terrarium with the moss and arrange the flowers on top. I found it much easier moving them about with tweezers. Dried flowers should last a long time (you won't need to water them at all).
You could use all sorts of dried flowers in this (lavender and rose buds are ones more readily available), or pressed flowers too. Other dried things like seed/grass heads, leaves, herbs, feathers, nuts, pods, feathers, shells would be really nice too.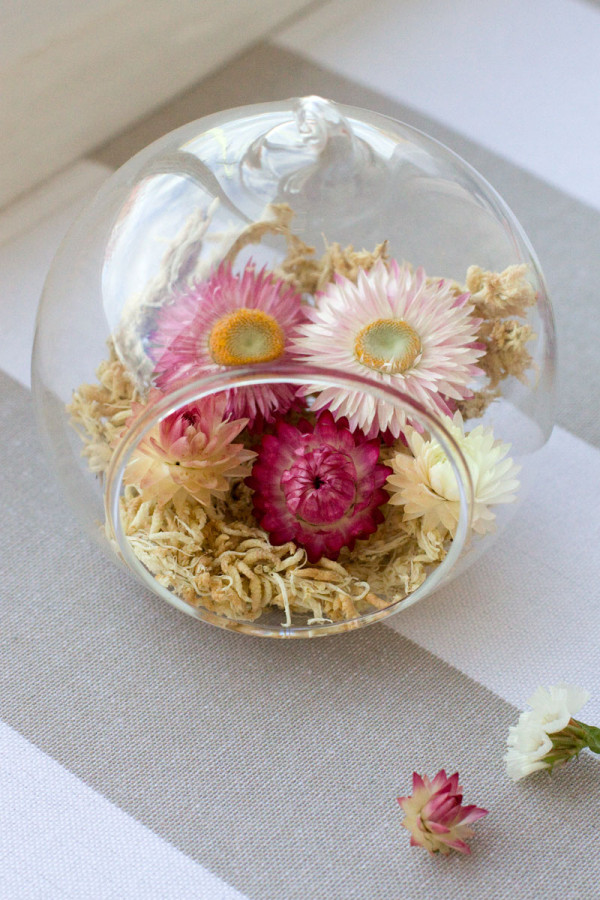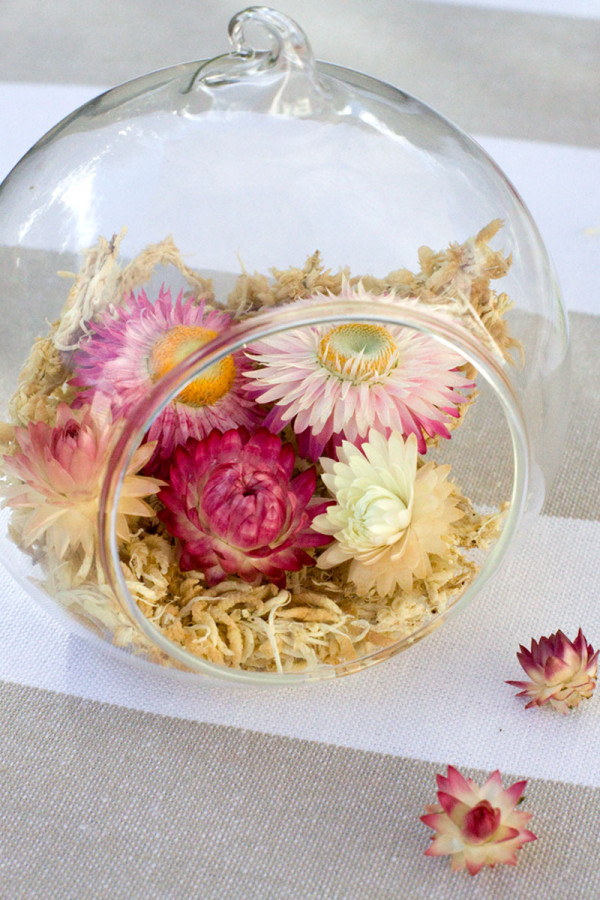 What sorts of plants or flowers would you use to fill a terrarium like this?