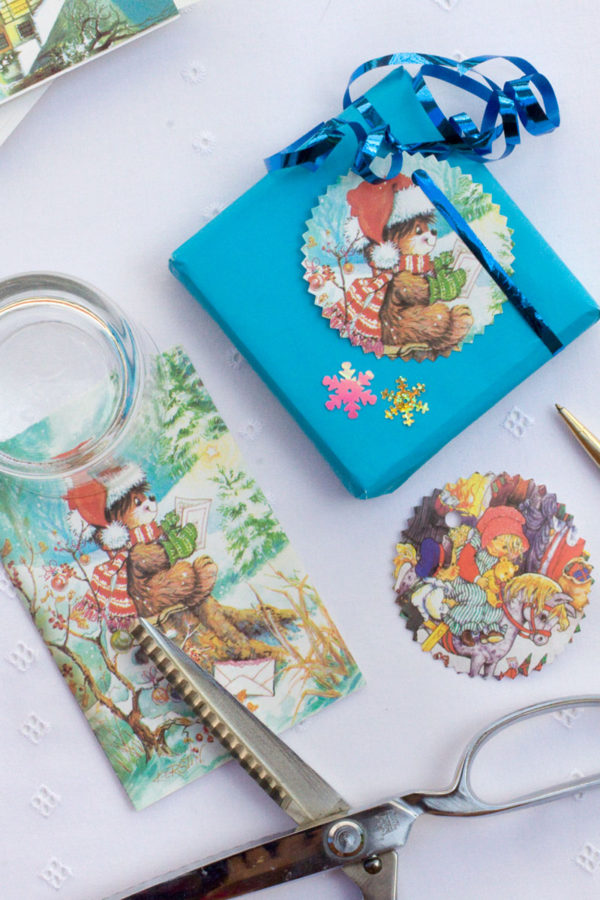 I remember making tags like these all the way back when I was in Kindergarten. At the time I thought they were the cutest and cleverest of things and such a great way to use up old Christmas cards! I felt so proud of the amount I made and therefore the amount of Christmas cards I had recycled. I'm not sure what recent event sparked my memory, but earlier this week I had the impulse to dig out all my old cards again. It's now been quite a few years since I first made them, but the experience was every bit as fun and enjoyable. Using these retro/kitsch style of cards (which I've probably had for over 20 years) only added to all the fond memories too.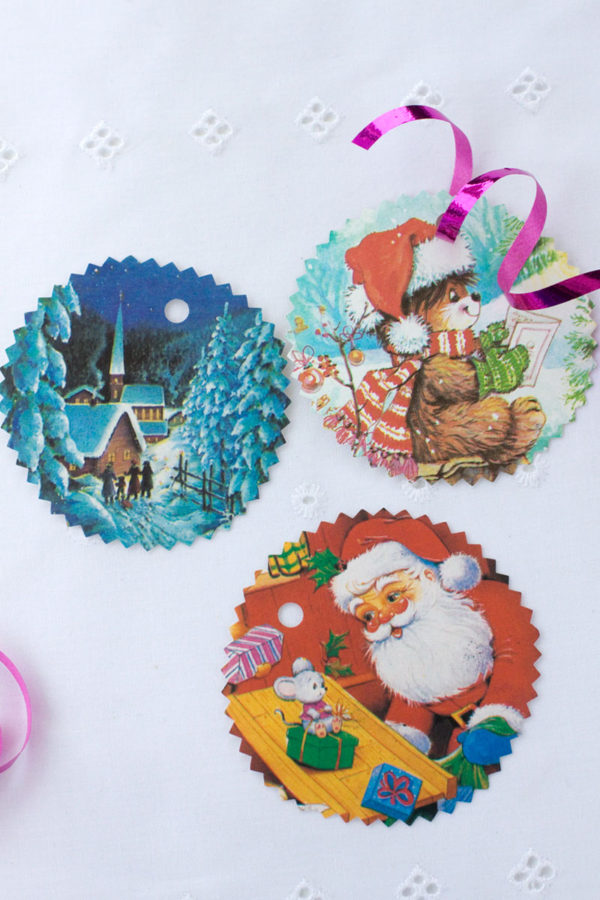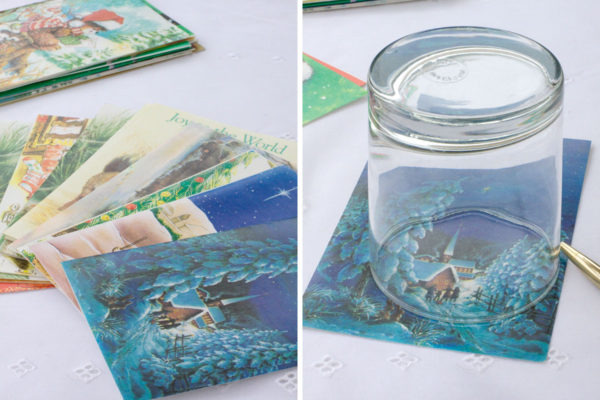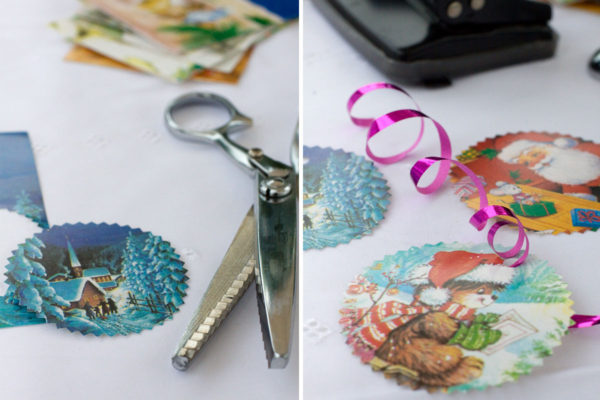 You will need:
Old Christmas cards, pinking shears/zigzag scissors (or regular scissors), a shape to trace around (a small glass is perfect), a pencil, a hole punch
To make:
Sort through old Christmas cards, finding any cute images that will fit the size of whatever tool you chose to trace with. I found the ones with simpler images and smaller details worked best.
Using the tracing tool, trace around your shape. I really like using a glass so that I could see the images below, making sure that it was all lined up. I found the way the scissors cut around the shape got rid of any pen marks I made but you could definitely just press lightly or use a pencil and then rub out.
Now you can take the pinking shears and cut around the shape! It doesn't really matter if you cut around it perfectly, I did most of mine pretty fast and wonky and they still looked fine.
Just punch a hole in the top and you're done!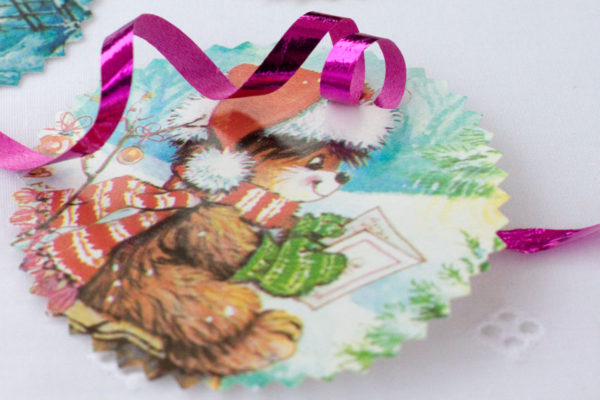 I think these look so sweet! This truly is a great project for kids as it is not only easy and simple to do, but the results are so cute and practical. I've wrapped up a few gifts here to for some ideas of how they'll look: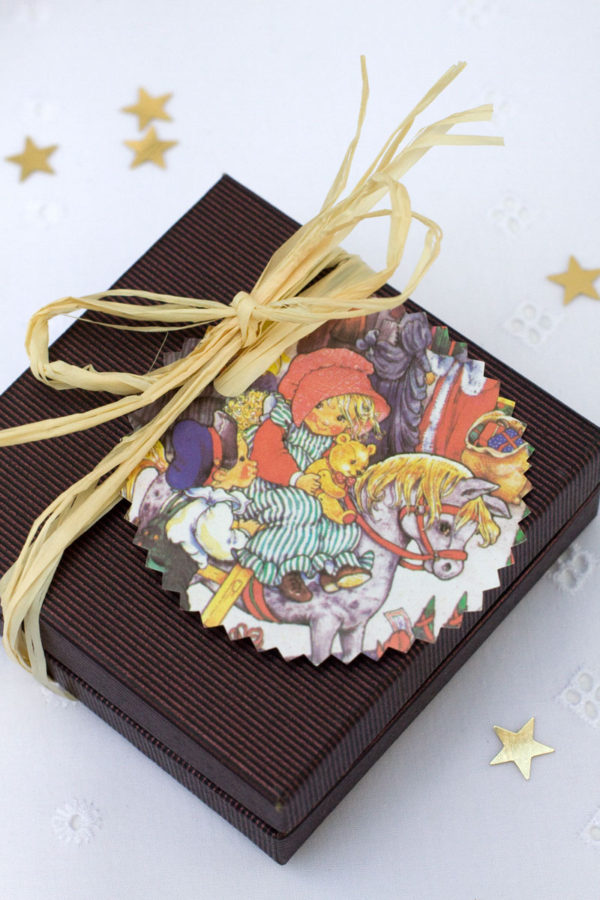 Brown box with raffia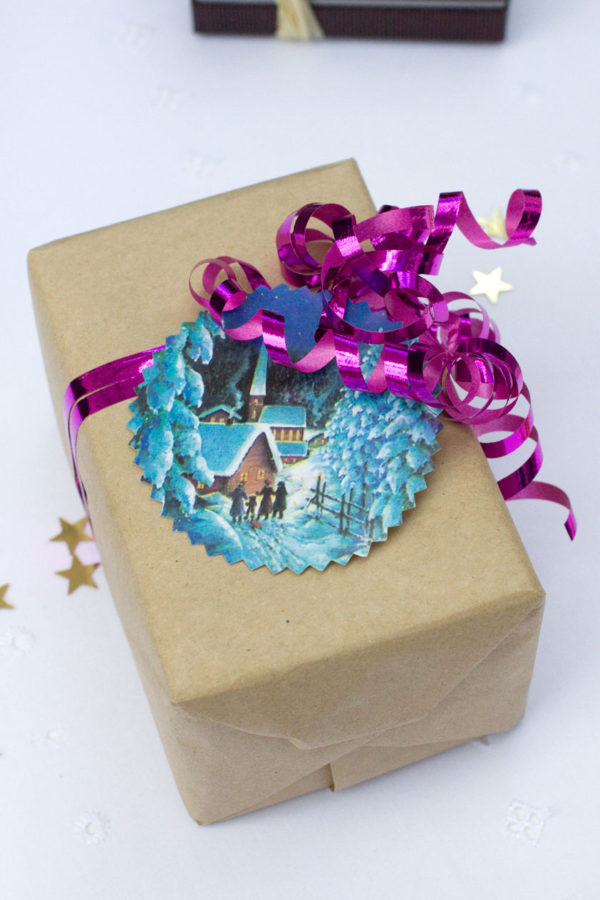 Brown paper wrapping with ribbon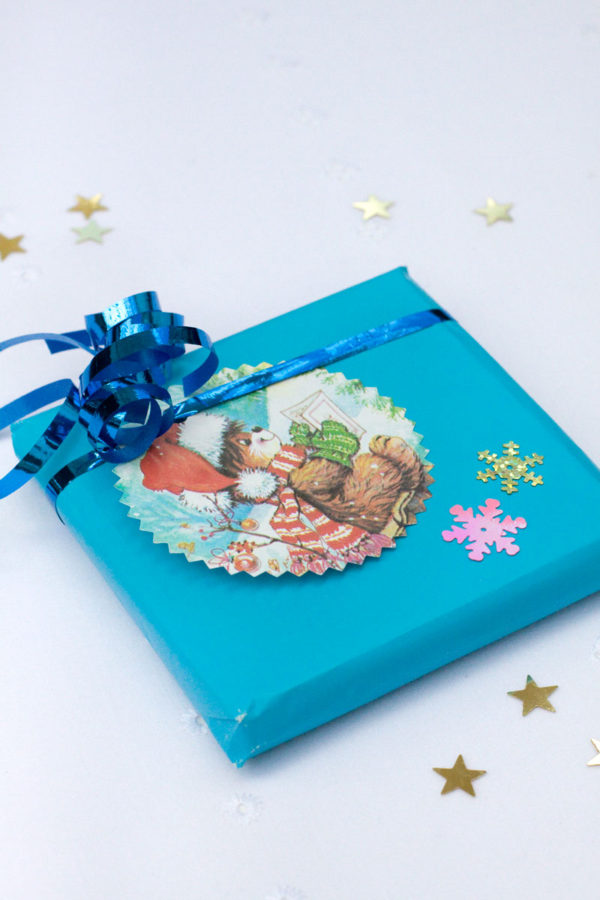 Sky-blue paper with ribbon and snowflake sequins.
I'd love to hear about any of your experiences in making these (or perhaps you've already made cards like this before?) Make sure to tag me on social media if you have any pics too, I'd love to see them.
Wishing you the very merriest, merriest of Christmases xx