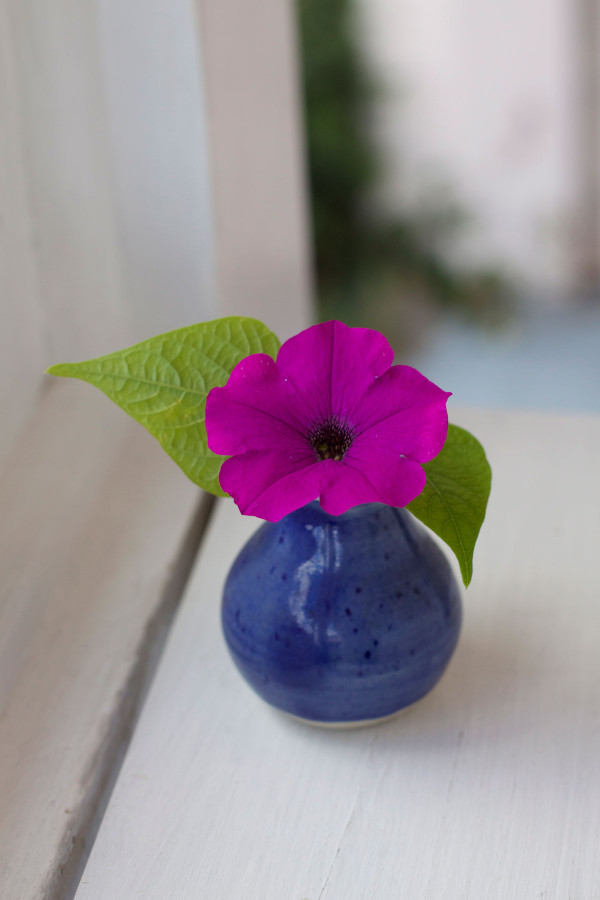 Petunia and String Bean Leaves
Hi everyone! I'm back again after my Christmas break – It ended up being a bit of a longer break than I expected but it has been nice and restful and I now feel inspired and ready to get back blogging. I thought I'd share a bit of a colourful summery post today as autumn is beginning to close in on us now – these are some mini floral arrangements I've done over the past few weeks using flowers from my garden. I don't usually have a very large range of flowers to choose from where I live but I love being creative with them none the less and coming up with a different arrangement every week or so. I think smaller arrangements are so adorable too and its' so fun to scatter them in different locations around the house. As you will see, I love including all sorts of flowers and leaves, such as those found in the veggie patch, herb garden or also amongst all the weeds!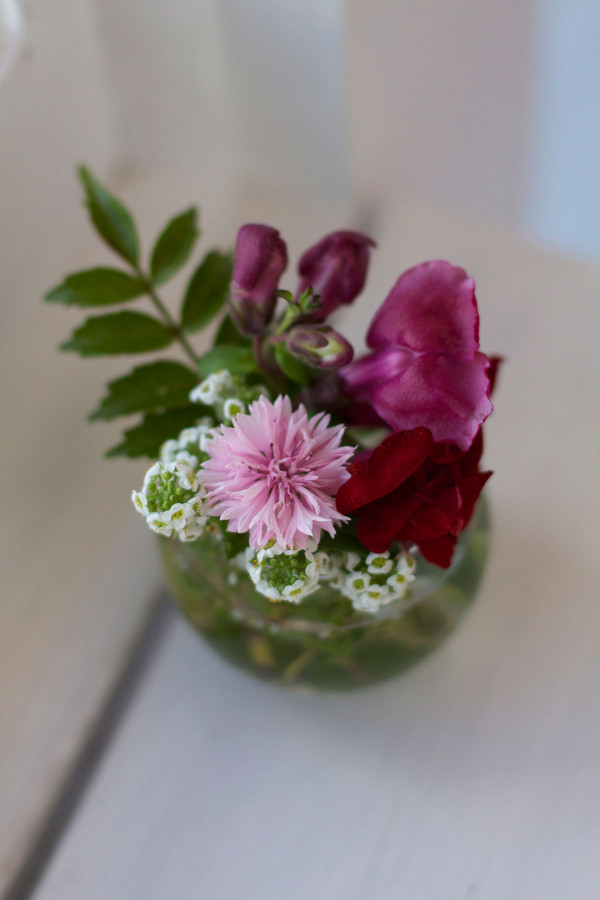 Snapdragons, Pink Cornflower, Alyssum and Fern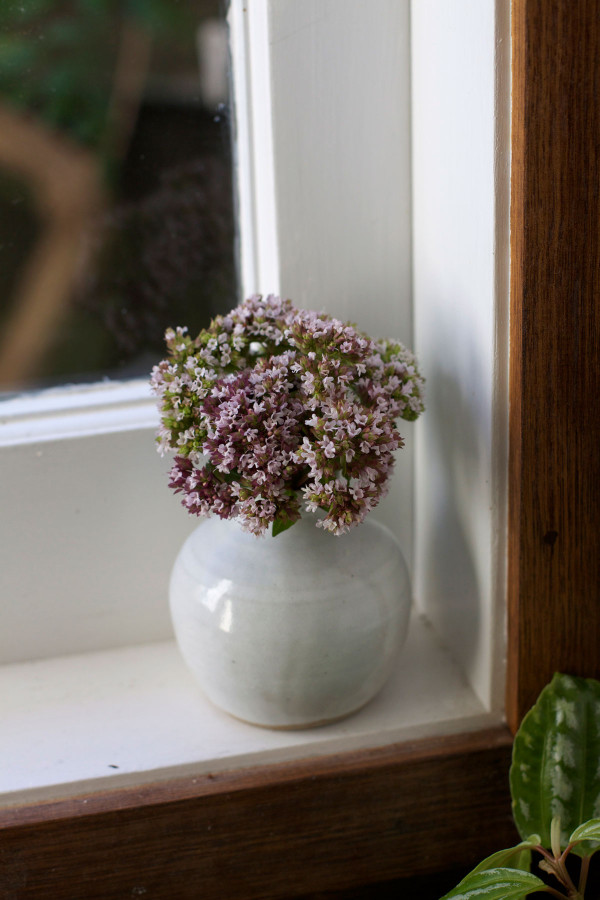 Oregano Flowers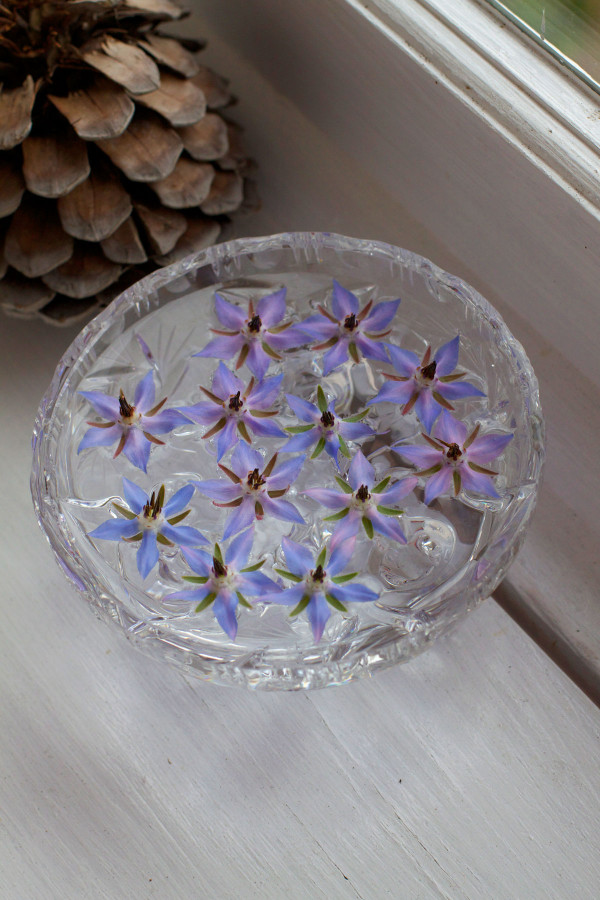 Floating Borage Flowers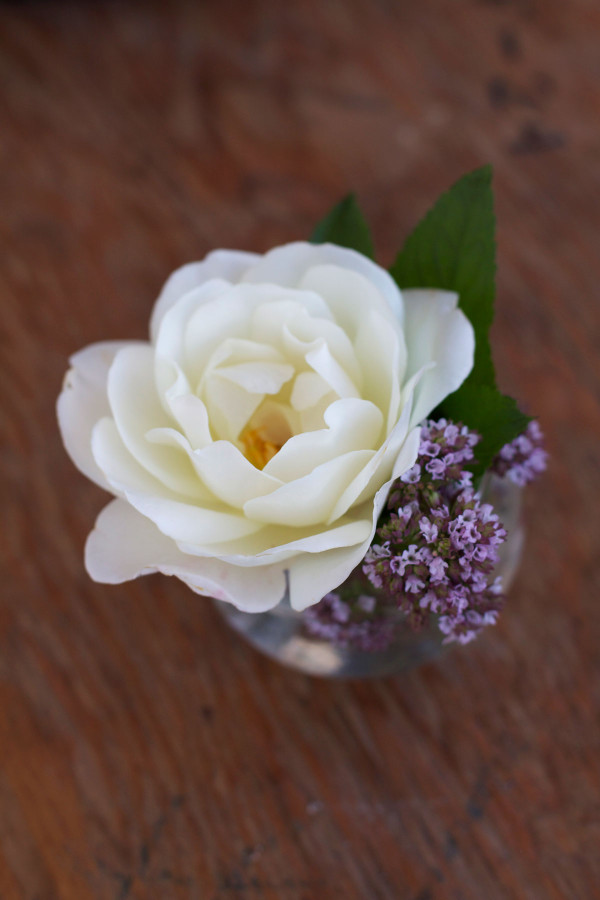 Rose, Oregano and Pineapple Sage Leaves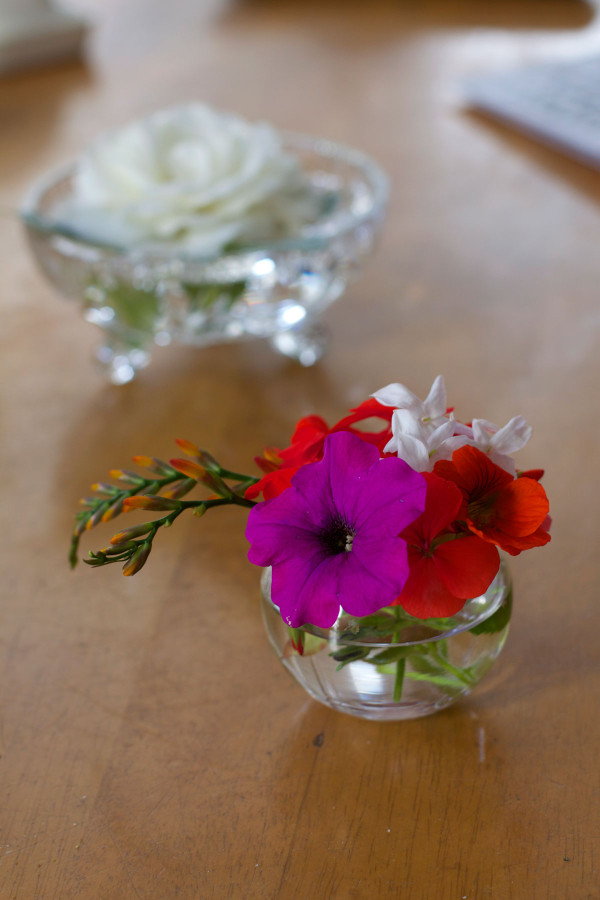 Jasmine, Petunia, Geraniums (Pink, Coral and Red), Nasturtium, and unknown orange flower buds. A Floating white rose in the background.
Hope you all had a wonderful Christmas and holiday season – wow that feels like so long ago now and strange to say that! Do you like making mini flower arrangements like these too? If you do I'd love to hear about them!